Besties On Campus
Do you have a best friend on campus that you might carpool with or share similar classes? For Sacred Hearts Academy staff members and Joanne Calaycay, their relationship goes beyond mutual colleagues. Instead, they have curated a friendship that oversees age and occupation and highlights generational similarities and parental responsibilities.
How did the two cross paths? Narciso and Calaycay met at their first faculty meeting as teachers at Saint Anthony School. Calaycay taught social studies and science, while Narciso taught first grade. 
When the school closed in 2018, the pair applied for jobs at the Academy, where their daughters were attending high school.
"The admissions coordinator, Miss (Karen) Muramoto, said they weren't hiring teachers," Calaycay said. "But I said, 'no, I don't even want to think about teaching right now. Any job will do.'"
A few days later, they were offered jobs as housekeepers. Although they admitted to not having much experience, it took little to no time before they began to work at the same school both their daughters attended. 
Life At Campus
When asked if they faced any difficulties adjusting to their tasks outside of the classroom, Narciso said, "Our work is really hard, but if you put your heart into it, you learn to love doing (your job). It is not that hard anymore. It is not just 'work' anymore. You just enjoy doing it."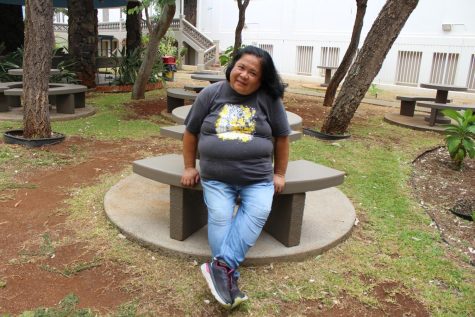 said, "We embrace the job. We forget who we are. We are no longer teachers. We say humbly, we are doing this for the kids. We want the kids to be in school. It's more of a love and sacrifice. We forget ourselves to give chances for our kids to have a better education." 
Calaycay said, "A simple thank you or smile from the kids to (Head of School) Dr. (Scott) Schroeder feels like the most rewarding part of our day. Dr. Schroeder keeps us more rooted and present." 
Life Before the Classroom
Though it seems as if Narciso and Calaycay have always been inseparable, there was a time in their lives when they had to fight their own battles.
Narciso was born in Ilocos North, the northern part of the Philippines. In 2004, her husband—whom she married five-years prior—petitioned her to come to Hawaii, where she decided to leave her teaching job. She considered it a difficult sacrifice since she was at the peak of her career. But she also wanted to settle with her husband and start a family with him. 
In addition to a part-time job, she landed a nursing assistant position. About 14 months later, she gave birth to her eldest daughter, Roxanne. Twelve months later, her second child, Rochelle, was also welcomed into the family. She would then have to take a break from her two jobs to take care of her daughters. When Roxanne was in the fourth grade, and Rochelle was in the second grade, she went from her nursing assistant job to a part-time job at Kaaawa Elementary School, where she worked with the special education department. 
Calaycay was born in Hawaii but returned to the Philippines at 20-months old. Calaycay came back to Hawaii at 18 years old to work as a cashier for a store called Nuts and Bolts. She then petitioned her mother and her husband to follow her to the states. 
Before her second flight back to Hawaii, she got a job as an assistant manager at a 7-Eleven. She would then work at Times Supermarket for two months before getting a job at Kapiolani Medical Center for Women & Children. 
Calaycay was relieved once her husband and mother came from the Philippines because she had no direct family in Hawaii. She and her husband split shifts to look after her mother.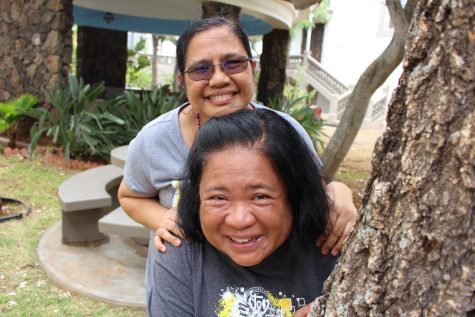 In 2001, she gave birth to her eldest daughter and 2020 Academy graduate, Bethany Joy. She had a twin brother, JB, who passed away in utero. 
Thirteen months later, she gave birth to her youngest, Rona Mae, who graduated from the Academy with the class of 2021. 
In addition to being a housekeeper at the Academy, Calaycay also teaches gardening to the first and second graders. They plan to plant products, which they could sell at the school's annual bake sale. 
Nurturing, responsible, caring; all of these describe the nature of mothers. These two are no exception. And just like mothers, their efforts are sometimes underappreciated. They may not be directly involved with our academics, but they provide students a clean space, where they can focus working on studies to graduate with an ideal education. 
The pair are not only mothers to their daughters, but they are also secondary parents to other students. Many students would agree that they're like the two fun aunts who you can depend on, especially when it comes to bringing food to a Filipino party. Their friendliness is not only shared upon themselves but also to the entire Academy community.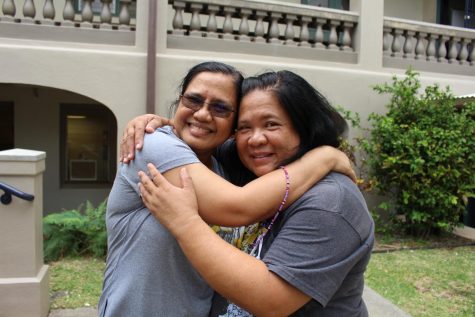 View Comments (7)
About the Contributor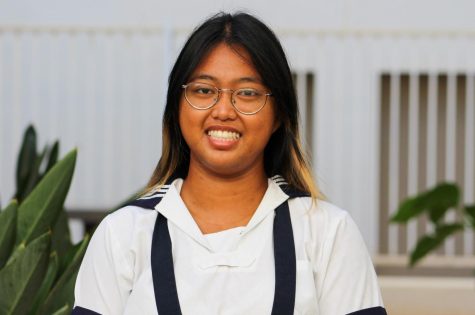 Kathleen Burgos, Reporter
Kathleen is a first-year journalism student and a senior at the Academy. She first heard about Ka Leo last year through its sister production, Lancers...