Insight into student athletes' life during the offseason
Many student athletes, like Sacred Hearts Academy senior Andromeda Tong, believe the offseason is important. It's a time to either take a much needed break or to continue training and improving for the next season. 
"Physically, it's hard to keep in shape only because you can't replicate a 2.5-hour practice, where you tumble and stunt," said Tong, who is part of the varsity cheerleading team. "During the offseason, I work out on my own. (My dad and I) lift for about 20 to 30 minutes and then do cardio for 30 minutes."
Making sure to eat healthy and getting the right amount of nutrition is also important during the offseason, according to student athletes like, Kapolei High School senior Tatum Pascua. 
Gaining weight, losing weight and getting stronger all start with good nutrition, which helps to fuel energy. 
In a blog called "Off-Season Tips for High School Athletes Training On Their Own," Graham Eaton writes, "If an athlete is eating a well-rounded diet (I know, I know—most aren't) and slightly more than maintenance calories, they will gain muscle while still staying strong per pound of body weight."
Pascua participates in swimming and water polo. She continues to follow the same diet during the athletic seasons but with some exceptions. 
"During the season, I cut back on starches and carbohydrates, like rice and bread," Pascua said. 
Though the offseason gives student athletes time to rest and improve their skills, athletes may find the transition difficult. According to WebMD, sports can be used as a stress reliever. In an article called "Benefits of Sports for Mental Health," Dan Brennan MD says, "Exercise causes your body to release endorphins, the chemicals in your brain that relieve pain and stress. It also reduces the levels of stress hormones, cortisol and adrenaline." 
"Mentally there isn't much affect or struggle when transitioning into the offseason other than I don't have something to channel my frustration into," Pascua said. "Since, I'm not swimming or participating in water polo, I tend to get frustrated more because I am not releasing my negative emotions."
Some athletes agree that the offseason can be boring, too. According to an article called "Why is Off-Season Athletic Training Important?," "The same routine, practice and workouts can cause athletes to 'burn out' on their sport and potentially lose interest in athletics as a whole. That is why it's important to find balance in the off-season through new or different exercises and activities." 
"Stay hungry for the sport and train with a teammate or individual to stay in shape," Tong said. 
View Comments (2)
About the Contributor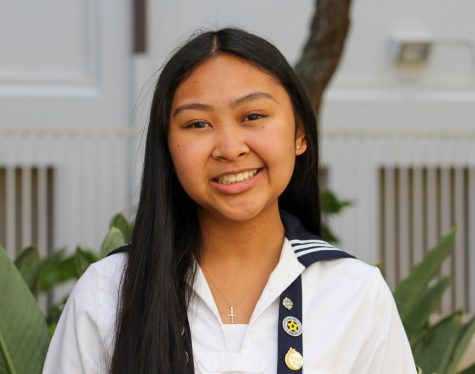 Ava Damo, Reporter
Ava is a first-year journalism student and a senior at the Academy. She hopes to express her interests and improve her writing skills through stories....