Lancers level up to high school esports
With the coronavirus pandemic limiting in-person activities, Sacred Hearts Academy junior Anna Takegawa turned to esports, or competitive video gaming.
"Gaming has helped me a lot during the pandemic," she said. "It was a way to stay connected with friends, and even people who were not originally friends. It was nice to just talk to them and spend time with people." 
Takegawa joins a growing trend of high schoolers who initially used competitive video gaming to fill a social void once felt when pandemic restrictions canceled in-person activities and organized team sports two years ago. But even as those restrictions were lifted, students continued to find community and connection in esports.  
Creating a team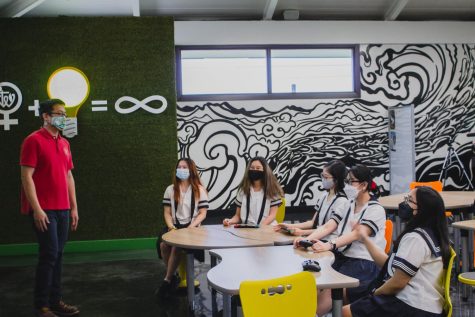 In 2019, Hawaii sanctioned esports as a high school sport. Takegawa and her classmates, along with their adviser, Derrick Lee, decided to form a team representing the Academy's Lancer spirit.
Lee, a longtime faculty member in the Information Technology department, wanted to encourage students interested in gaming to connect and find common interests. Lee said that the sport's competitive nature can help students build "communication skills and teamwork."  
The Academy's team currently has five members for the spring season. With matches every Thursday, the team meets twice a week to practice multiplayer games like, "Mario Kart 8 Deluxe." They compete against other schools in the Pacific/Coastal region, including Kalaheo High School and Baldwin High School.
However, the genesis of this club has not been without its challenges. Many students, Lee said, already have commitments that interfere with dedicating time to the sport. 
"Some of the challenges with recruiting is that we're a small school, so our talent pool is pretty small," Lee said. "We're hoping to build that up with interest. If we have enough girls, we can train them and get them used to the competition."  
Reaching for opportunities
The time dedicated to the virtual sport has become more than gaming for some students. It is an opportunity for college scholarships, tournament money and high-salary careers. 
According to an article from the National Education Association (NEA), "Last year, more than $16 million in esports scholarships were awarded by U.S. colleges, helping to fuel the explosive growth of high school teams."  
Academy senior Kristale Tumacder is part of the esports team. 
"I think that esports scholarships will be able to give students, who are interested in esports, more opportunities to get these scholarships," Tumacder said. Before the pandemic, she had been involved in the school's CyberPatriot Club. She plans to continue playing esports in college.
PlayVS, a platform on which students can play team-based competitive video games, has grown alongside the esports trend. It is the official high school esports league. Community Manager Aaron Kelley echoes the plethora of opportunities esports provides, especially for potential careers.
"Being a professional gamer, there are so many different paths students can take with software engineering, computer engineering, game design, game development (and) even event coordinating," Kelley said.  
There are more than 150 colleges that offer scholarships, he added, including Hawaii Pacific University (HPU). The University of Hawaii at West Oahu recently built a state-of-the-art esports arena to cater to the growing student interest. 
Both Takegawa and Tumacder plan to pursue esports in college.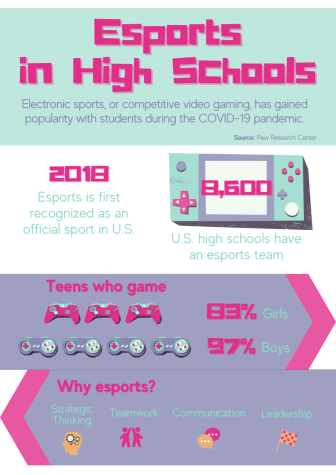 Facing skepticism
But while educational institutions embrace the growing virtual sport, others point out the stereotypes that accompany video game playing. 
"When people first hear the term 'video games,' they think it's a loner activity…that's very inactive…an unhealthy lifestyle," Kelley of PlayVS said. "Esports breaks down those barriers. It's structured…with a coach…and promotes team culture."  
Investing the time and energy required to develop skills and knowledge can take a physical and mental toll. Esports, like other sports, carries risks for the body and possibly the developing brain of its young players. According to the nonprofit Common Sense Media, the eight to 12 hours that many esports athletes claim to train per day may lead to increased rates of computer-related injuries among its elite players, including "carpal tunnel syndrome, repetitive strain injury, and back pain."
However, while esports doesn't include the same physical risks as contact sports, like soccer or football, pro players and ex-pros do experience burnout, according to Common Sense Media.
In order to combat the physical and mental risks of esports, as well as encourage a healthy lifestyle among its student athletes, many schools are beginning to incorporate fitness education into their esports programs.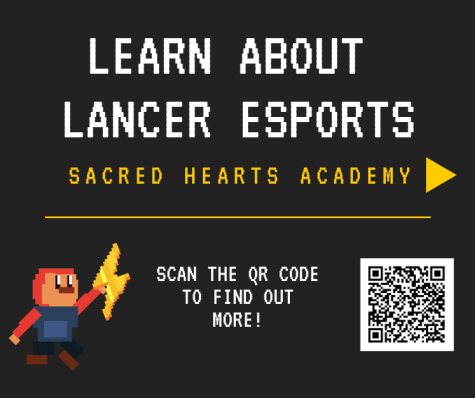 For example, according to Kelley, students are encouraged to "run laps, do push ups between sets, have healthy snacks and hydrate…and do simple things, like hand stretch exercises and making sure they're sitting properly in their chairs." 
He said, "It's all about fostering the idea that gaming can be healthy and be part of a healthy lifestyle."
Finding community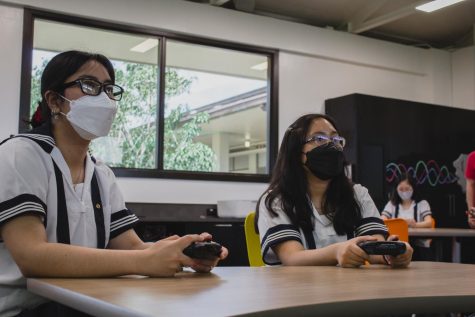 Pandemic or not, Kelley said, esports has grown into a community that is here to stay. It may help introverted people gain friendships, learn new skills and have exciting experiences. 

A PlayVS report shows that 45% of the league's participants have never been part of a school community at their school before.

"I enjoy seeing the personal growth of our players," he said. "I hear from our coaches anecdotal stories of players getting out of their shell and getting away from that stigma that gamers are very introverted."  

PlayVS was established in 2018 and today partners with more than 25 states, including Hawaii. Esports is considered a sanctioned sport under the Hawaii High School Athletic Association (HHSAA). There are currently 101 Hawaii teams registered for the spring season.

"Esports…is the fastest-growing high school sport in the country and, much like traditional sports, requires teamwork, critical thinking and communication to achieve success," according to the HHSAA website. "However, esports goes ever further to create a barrier-breaking, all-inclusive environment with a strong sense of community."

Tumacder agrees. As part of the first esports team in the Academy's history, the high school senior encourages other students "to step out of their comfort zone," like she did, "and join esports."

"I hope to see a rise of more esports teams in high schools, and the esports community growing as a result of that," she said.

Sacred Hearts Academy students have joined a growing arena of competitive gaming, or esports. While they say their goal is to win this season, the all-girls team first needs to recruit more members. Video by Ka Leo and Lancers Lately.
Leave a Comment
About the Contributor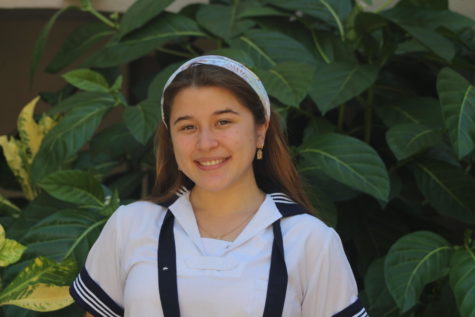 Ella blu Pakele, Reporter
Ella blu Pakele is a third-year Journalism student in her senior year. During her free time, she enjoys reading, trying new recipes, and going to the...