SHA athletes adjust sports routines to accommodate the COVID-19 pandemic
This time last year, Sacred Hearts Academy senior Kailyn Kupau would have been practicing drills on the court and exercising with her teammates. But instead, the COVID-19 pandemic has left her shooting baskets alone at home and eagerly awaiting the return to the court.
When will sports resume for her and other high school athletes? Have their chances of obtaining college scholarships been jeopardized?
Signs of the COVID-19 virus reached our shores in early March and have upended all Academy activities, but perhaps none more than sports.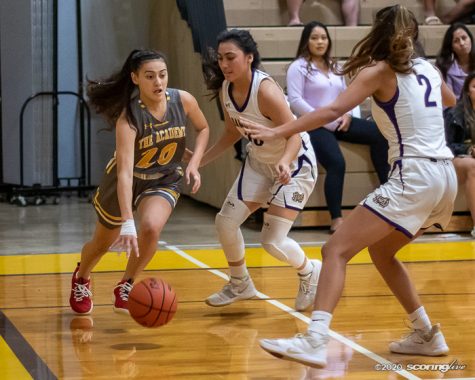 Like any high school, sports are an important part of the school community. The Academy is home to several national championship teams, including cheerleading, air riflery and volleyball, to name a few.
The cheerleading and riflery teams have managed to resume this year, while following strict requirements for social distancing. Swimming, canoe paddling, basketball and soccer may also resume late this year. 
Sports, according to Athletics Director Ryan Hogue, are categorized by their risk of spreading the virus and the prevalence of the disease in the overall community. These factors determine which sports are safe for student-athletes to engage in.
At the Academy, athletes must complete a self-symptom check before practice. They must also have their temperatures checked before entering the practice facility. 
During practices, athletes must stay six feet apart while facing each other and three feet while facing the same direction. Some athletes will wear masks while participating. Athletes must also bring their own water and hand sanitizer and may not share equipment. Hogue advises students to choose an alternate sport if their usual sport can't be undertaken this year.
While Hogue is unsure of how college coaches have proceeded in recruiting student-athletes this year, he advises students to "stay active and try new sports. If the sport you typically participate in doesn't run, try another sport," he said.
How is COVID-19 affecting Lancer athletes? Kupau is hoping basketball will restart after the holidays.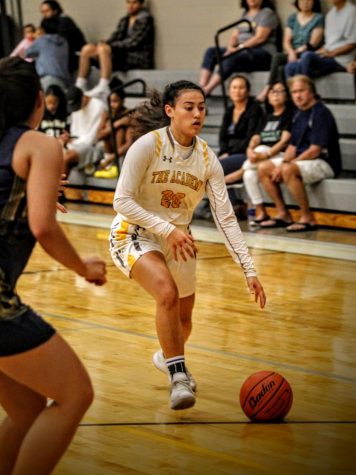 Kupau continues to train and practice from home. At first, when the city parks were open, she would practice for at least two hours every day to maintain her stamina and ability to play basketball. When the parks closed, due to city lockdown orders, Kupau did daily weight training for about two hours with her parents.
She admits that her priorities are quite different from other athletes. Although she has missed opportunities to play in some very important basketball tournaments, the senior has not relied on extracurricular activities to help her admission into college, unlike many of her teammates.
The pandemic has helped Kupau appreciate the simpler things in life, instead of always being on her phone. She says that she and her family have had their disagreements, but she thinks that they have bonded much more as well.
Thinking about college is keeping her positive and helping her to stay motivated. 
"I want something exciting to come out of this pandemic," Kupau said. Her advice for other student-athletes is that nothing in life is impossible.
Senior Alissa de Smet is part of the Lancer cheerleading team. The season normally starts towards the end of the school year and carries into the next school year through February. However, due to COVID-19, the season has been off and on. 
"Senior year has been way different than what I thought it would have been before COVID," she said. 
During quarantine, the team completed at-home training, which included tumbling, jumping, and other conditioning exercises. 
"Now we can practice at school, which I'm really thankful that we can do again," de Smet said.
Staying at home, however, has resulted in some unexpected advantages. For de Smet, it provided some opportunities for her to relax and to do a lot of baking.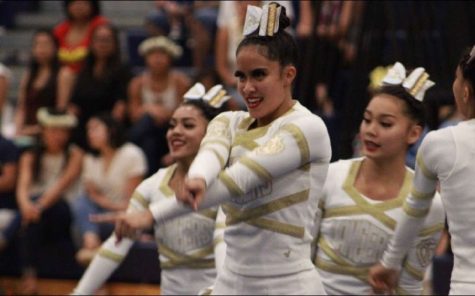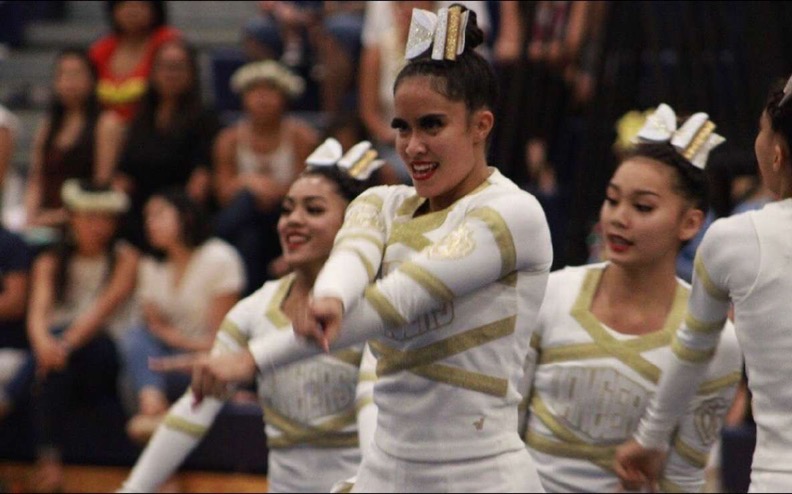 "My teammates, coaches, and family (keep me going)," she said. "Even though there's a lot of uncertainty in a lot of things, I try to stay positive and optimistic."
De Smet offers the following words of encouragement to athletes, "Don't give up. Hard work always beats talent and always try to stay positive." Kupau reaffirms her statement, "Keep motivated and stay healthy. You can accomplish more than you think."
Leave a Comment
About the Contributor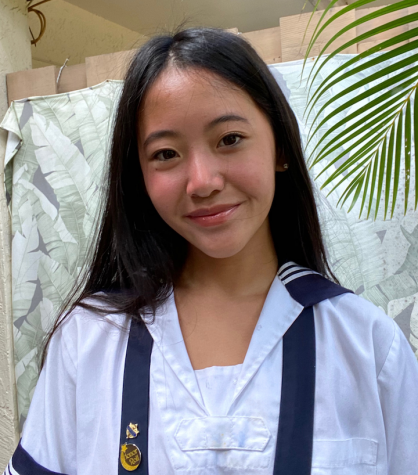 Jasmine Le, Reporter
Jasmine Le is a first-year journalism student in her senior year. She is really looking forward to the technology aspect of the class because she loves...