Singing her way to 'Idol' stage
As Sacred Hearts Academy senior Rachel Faith Javier stepped out to what would be one of the biggest auditions of her life, she kept her late brother in her mind and in her heart.
The 17-year-old auditioned for the popular singing competition television series "American Idol" last month. She lost her brother several years ago to a tragic accident but says even though he's gone, she still feels like he's with her. 
"It was like my brother was there, watching over me," Javier said. And as she cradled the ukulele he gifted her, she read once more her brother Roland's life motto engraved on the front: "Don't forget. Just let things flow." 
Idol experience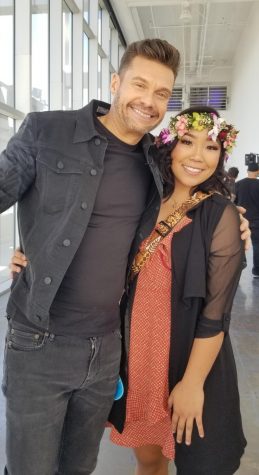 That's exactly what Javier did when she stepped into the audition room wearing her favorite salmon-colored cocktail dress and a fresh haku lei around her head. 
"There were all kinds of emotions going on at the same time, like excitement, anxiousness and nervousness," she said. "I just tried to focus and said a little prayer." 
Starstruck had also been in the mix of emotions, as Javier walked nervously toward the table where celebrity judges Katy Perry, Lionel Richie and Luke Bryan sat waiting. But it was her island flare that helped calm her nerves.
"Katy Perry asked me to come up to the judges' table so she could smell my haku lei," she said. "I'm a huge fan and couldn't believe I was actually meeting her."
Not only did Javier's haku stand out in the crowd of contestants but her voice did as well. She performed the late Whitney Houston's "I Have Nothing." 
While contestants are not allowed to provide information beyond the celebrity judge's round, Javier said it is considered an honor to make it that far in the contest. The episode airs in a few months.
Immediately after the audition, host Ryan Seacrest greeted her with a camera crew. It was one of several on-camera interviews that day, in addition to being surrounded by dozens of others with the same dream of making it big in the industry.
"Even though there was a lot going on, I knew that this is what I needed and wanted as a performer," said Javier, who had the support of friends and family during the day-long event.
Javier's ticket to the Los Angeles auditions came after winning KITV's "Island Idol" competition in October. 
For the "Island Idol" competition, Javier performed in front of a crowd and televised auditions at Windward Mall. She received the highest number of votes, earning her a spot on the "American Idol" stage.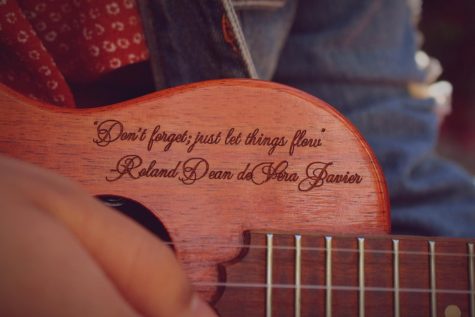 Made for fame
Javier has been performing since she was eight years old, with her first public performance at an elementary school talent show.
"I sang 'One Way Or Another' by Blondie," she said. "It was so funny because I wore a crazy hat and even danced around."
Her mother Rose Javier remembers those early days in her daughter's budding career as an entertainer. 
"Rachel was singing right when she started talking, around the age of two," she said. "At parties, I was startled to see her on stage performing."
Impromptu performances at family gatherings were just the beginning for her daughter, who started taking ukulele and voice lessons during this time. 
Rose Javier not only watched in awe as her daughter quickly grew into a performer, but she also guided her as a manager. Despite this, she said her "primary role is to be a mother, to love, nurture, protect and support her."
But Rachel Javier's biggest supporter, her mother said, will always be her big brother. He not only watched her sing and dance on boxes in the garage but also made an effort to attend all of her performances.
"It is like his spirit is with her that makes her fierce," she said. "And it was only when he passed that Rachel took her calling to a different, higher level by getting the necessary training, education and experience." 
"Music is what really helped me to overcome his passing," Rachel Javier said. "It helped me grow into the performer I am today."
Back on the island
Upon returning from her "American Idol" audition, Rachel Javier not only juggled schoolwork but also rehearsals for a school production of Disney's "Frozen Jr." She performed in one of the lead roles as Anna with Academy junior Alyse Glaser.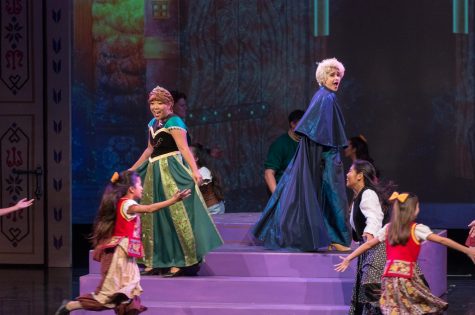 "She has an impressive voice and a very strong presence onstage," she said. "It has been such an honor to watch her grow into her confidence and talent over the years."
Additionally, Rachel Javier participates in the school's worship team and helps produce the Academy's weekly news program "The Lancers Lately." 
Outside of school, she is a member of the YCL Lifeteen Leadership Team and periodically helps with Kawaiahao Church's youth ministry.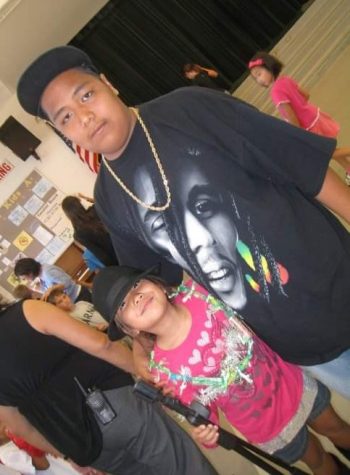 She also sings for various community events and is a regular performer at the Ohana Hale Marketplace in Honolulu.
Despite how busy life gets, the young performer always takes time to pause.
"Whenever I step on stage and look out into the crowd, I focus on the lights shining on me from above," she said. "I like to think it's my brother watching over me, every single time."
Leave a Comment
About the Contributor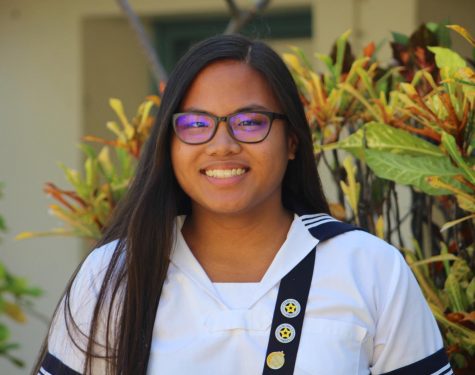 Mercedes Anacleto, Social Media Editor, Reporter
Mercedes Anacleto is a second-year Journalism student in her Senior Year. She is the Social Media and Sports editor.  During her free time she enjoys...