DC Entertainment's 'Aquaman' swims to the top of the charts
It has been more than a year after "Justice League" hit the theaters, and Warner Bros. and DC Entertainment return with the biggest DC extended universe movie, "Aquaman." The film charted at no.1 for three straight weekends also making it the no.1 movie in the world. As of Jan. 12, the film joined the billion-dollar club in worldwide ticket sales.  
Jason Momoa, born in Nanakuli, Oahu, takes on the role of the main character, Arthur Curry, also known as Aquaman. With Momoa from Hawaii, he has garnered a large fanbase from the islands. On Dec. 21, he held a private screening of "Aquaman" at Consolidated Theaters at Ward Village. The VIP tickets were auctioned off as a fundraiser for the Boys & Girls Club of Hawaii.
The semiaquatic heir to the Kingdom of Atlantis finds himself trapped between the two worlds he loves. When Aquaman's half-brother Orm adds fuel to the fires of war by plotting against humanity, he must defeat him to reclaim his rightful place at the throne in order for humans and the creatures of the sea to live in peace with each other.  
In addition to the action-filled plot, the film was praised for its captivating cinematography which was led by director James Wan, who worked on other popular films such as "Furious 7" and "Conjuring 2." Wan and the visual effects team effectively portray the scope of the underwater world with Atlantean sculptures and the incredible ocean depths seen as more than just backdrops.
It pulls right at the heart strings when it comes to the topics of family and your loved ones. Despite being action packed, there are moments that bring laughter and a few unexpected tears.  
"Aquaman" was also commended for balancing its two villains, Orm and Black Manta, as neither villain overshadowed the other. Each of the characters' battles with Aquaman kept fans at the edge of their seats.
It is one of DC's best films and its achievements are continuously growing. Many fans are anticipating Warner Bros.' formal announcement of a sequel to "Aquaman."
Leave a Comment
About the Contributor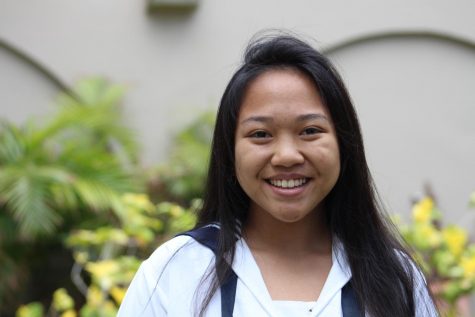 Tyra Tabayoyong, Reporter
Tyra Tabayoyong is a first-year journalism student in her senior year. In her free time, she enjoys discovering new places to eat, spending time with friends,...