Plants for Polio
The Sacred Hearts Academy Interact Club hosted its first-ever succulent plant sale to benefit the Diamond Head and Kaimuki Rotary Clubs. The sale took place in advisor Kevin Allen's classroom during lunch from Nov. 27 – Dec. 1.
The proceeds will go towards eliminating polio worldwide. Polio, or poliomyelitis, is an infectious virus that is a highly contagious and deadly disease that causes paralysis. Although it is incurable,  it can be prevented through vaccination.
"Even though it is pretty much non-existent in the U.S., polio still exists in various places around the world," junior Olivia Yoshida said.  "As members of the Interact Club, we want to do our part in getting rid of this devastating disease."
Members of Interact Club stayed an additional hour each day before the sale to prepare and decorate the pots.
About the Writer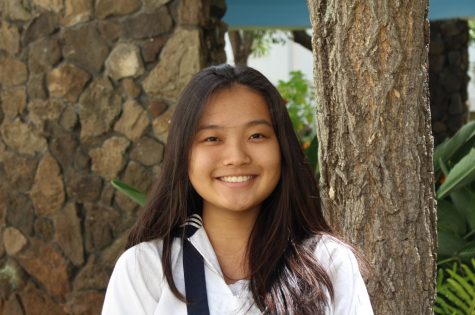 Noe Nekotani, Opinions Editor and Webmaster, Reporter
Noe Nekotani is a senior fourth-year journalist/webmaster/opinions editor for Ka Leo. In her free time, she enjoys listening to music, yoga, and hiking....