Three Lanes and Seven Alleys
Set in the center of the urban city of Fuzhou, the capital of the Fujian province, is the ancient streets of Sanfang-Qixiang, which translates to "three lanes and seven alleys." The buildings date back to the Tang (618-907) and Song (960-1279) Dynasties.
Ka Leo reporters, along with their Chinese "big sister" counterparts from Hwa Nan College, were able to explore the historical streets of Three Lanes and Seven Alleys at their own leisure.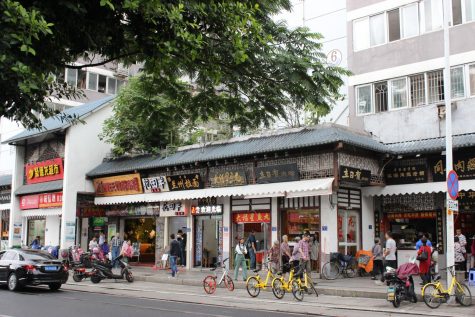 Three Lanes and Seven Alleys is an important heritage site under the national protection. It belongs to the Top 10 Historical and Cultural Streets of China.
The buildings and roads reflected the building style of the ancient people, which had made their city symmetrical. Many regard the ancient streets as a museum of Ming and Qing Dynasty architecture.
There is a lot of history behind each lane and alley. Yijin Lane describes people receiving fame or money; wealthy important figures often occupied this lane. Wenru Lane had been occupied by many famous scholars of past dynasties. Guanglu Lane is known for being one of the first protected sites of Fuzhou City in 1961.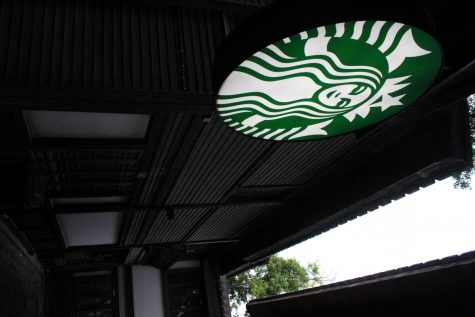 Yangqiao Alley contains a house preserved for visitors, which was the former home of Lin Juemin, a martyr of the Revolution of 1911. Langguan Alley was inhabited by the great modern thinker and translator, Yan Fu. Yellow Alley got its name from the family name of a Huang family in Jin Dynasty in 308.
Ta Alley, named for a tower and a connected tower courtyard which had been built in the street in Song Dynasty, was destroyed in Southern Song Dynasty. However, it now has a small tower built in Qing Dynasty as a memorial.
Gong Alley housed many rich and powerful families. The architecture is littered with various carvings and details. Jibi Alley comes with the story of a man by the name of Zheng Xingzhi, who proved his neighbors wrong, becoming the Number One Scholar in the highest imperial examination. The street had slowly been named Jibi by the locals. The name of the historical streets lives up to its name, literally.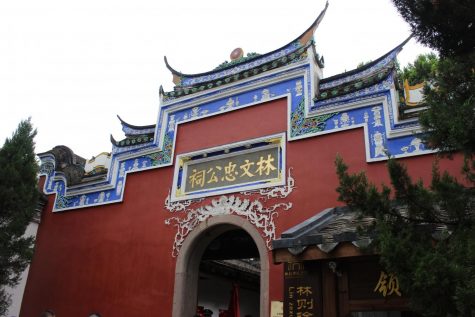 About the Writer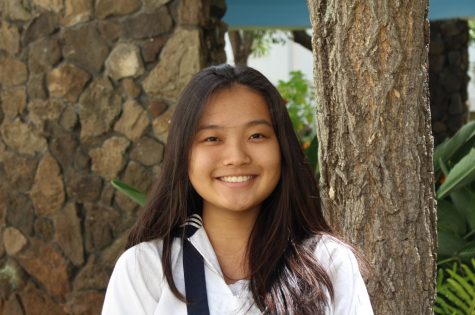 Noe Nekotani, Opinions Editor and Webmaster, Reporter
Noe Nekotani is a senior fourth-year journalist/webmaster/opinions editor for Ka Leo. In her free time, she enjoys listening to music, yoga, and hiking....