New clubs offer new opportunities
Students gathered to explore more than 20 clubs at this year's club fair, which included several new clubs.
Creative Arts, Girls Got Grit and Yoga are three of the new clubs that students may sign up for.
"Practicing yoga allows me to feel more present in my daily life," advisor Chloe Smith said. "Yoga is an act of mindfulness; it creates balance and helps me to set clear intentions."
Yoga is a healthy exercise that originated in India. People believe that practicing yoga could make one's physical and spiritual sides harmonious.
The Yoga Club is a club for students who enjoy yoga and a healthy lifestyle. The club meets every morning and holds activities twice a month. Yoga Club is more than just yoga, Smith said, as its members also meet during weekends to take part in other healthy activities, like hiking.
"The purpose of this club is to build leadership in women," Emily Torres, advisor of Girls Got Grit, said.
Leadership is an important quality in people, she said, which is the main theme of Girls Got Grit. The club was created to help shape students to be tomorrow's leaders. In order to do this, the club offers work experiences and mentorship opportunities. The program gives students the opportunity to intern at different companies, like Hawaii News Now. Students spend 16 weeks with two different companies, exploring different fields of work. The club is open to students who are sophomores, juniors or seniors.
The Creative Art Club is another new club formed this year.  It focuses on various kinds of art, specifically drawing. The club members are given the opportunity to go to the art museum and experience different types of art. The Creative Art Club meets twice a month.
"The reason I established Creative Art Club is because I like art and want to find more companions who could experience art together." Sijia Hao, president of Creative Art Club, said.
Right now, the Creative Art Club is at full capacity with 15 members, but students have the option to be placed on a waiting list.
VIDEO BY: EDEN ARTHUR & RYANNE BURNETT (LANCERS LATELY)
Leave a Comment
About the Contributors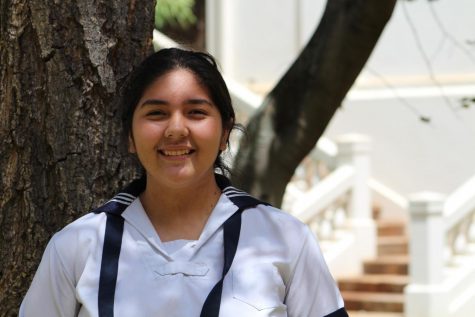 Shelby Mattos, News Editor, Reporter
Shelby Mattos is a senior and third-year Journalism student. She is the Publicity Chair for Division Council and participates actively in the Academy's...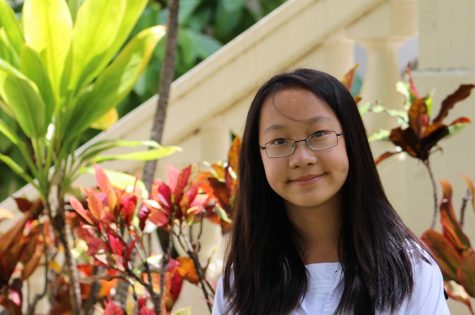 Lucinda Hu, Reporter
Lucinda Hu is a freshman and a first-year Journalism student. She was born in China and has been studying at Sacred Hearts Academy for about four years....