Sakura in Japan
This spring break, I visited Japan with the Sacred Hearts Academy band. It was not only an opportunity to bond with my classmates, but it was also my first time leaving the country.
Perhaps the most notable difference in leaving the U.S. was found within my body's internal clock. As we crossed over the International Date Line and stepped off of the airplane, I could feel that my body was still stuck on Hawaii time, which is 19 hours behind Japan.
The same could be said for the rest of the group, which included about 39 students from the Intermediate Band and Wind Ensemble. Despite this, we were still excited to explore a new country and obtain a higher musical understanding through the Osaka Orchestra.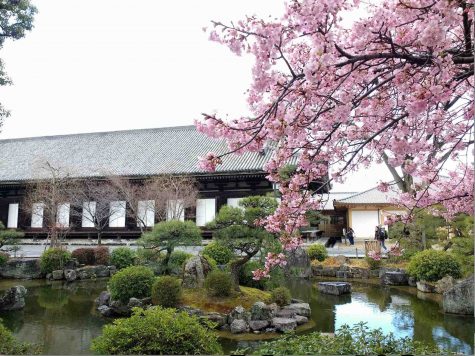 Throughout the trip, I was grouped with my friends Sally and Olivia; it was lucky for me, too, because they were able to hold steady conversations in Japanese. Thus, serving as interpreters, in most cases; although, I still found myself relying on some childhood knowledge of the culture. I could pick up bits and pieces of the language–from when grandma used to yell at me or when mom would try to teach me. Not to mention, I had superb chopstick-using skills.
I'll admit, though, the first night in Tokyo was the scariest because I was insecure about my non-existing Japanese-speaking skills. The tour guides led us to an area in Ikebukuro, near our hotel, to find dinner and do some shopping. The street was lit up, and the song "How Far I'll Go" from Disney's "Moana" was playing in Japanese.
At first, I was too afraid to find a place to eat dinner because I didn't know if I would be able to communicate. Luckily, we ended up at a nice restaurant that was popular among the locals. We managed to eat dinner and pay without any trouble.
Falling asleep was no problem, but it was difficult for us to stay asleep. On the second day, we were already up at 4 a.m., which would be about 9 a.m. in Hawaii.  When we first got to Japan, the tour guide advised us to sleep as much as we could in order to get used to Japan time. We tried our best, but were kept awake with excitement knowing that we would soon be visiting Tokyo Disneyland.
At Tokyo Disneyland and DisneySea, special popcorn buckets are sold for their unique collectible character designs. There was no specification as to where one can find the different characters, so we ended up spending a prolonged amount of time trying to find the special Stitch bucket. We couldn't find it, but another student did.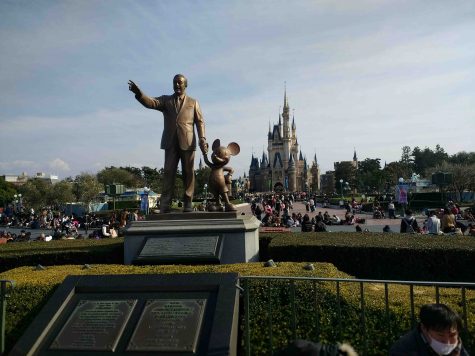 Owakudani, our next location, is mostly famous for kuro-tamago, or black eggs. The eggs have a black-colored shell from being boiled in a sulfur hot spring. It is said that if one eats an egg, the person will get seven years added to his life. Although I'm not a fan of boiled eggs, and typically avoid eating the yolk, I forced myself to eat the black egg in its entirety. My face twisted with disgust, from the taste of the yolk, but I chewed and swallowed every last bit. I was determined to get those seven years tacked onto my lifespan!
Visiting Hiroshima was the most memorable part of the trip for me. I am one-fourth Japanese, and during this trip, I learned that my family originated from Hiroshima. As soon as we arrived, we went to a restaurant where we ate okonomiyaki, which is a savory Japanese pancake. In Hiroshima, the okonomiyaki is layered with ingredients, while Osaka style mixes everything together.
At the Hiroshima Peace Memorial, we performed a special ceremony while offering the one-thousand paper cranes we made before the trip. We were all warned that the memorial would make us very emotional; I, personally, didn't take the warning seriously, but by the end of the museum visit, I found myself shedding a few tears. The museum housed student uniforms, building corners where people were possibly sitting during the bombing and many other artifacts.
Being in Hiroshima and knowing that this was the same place as the actual bombings, hit me hard. I can't imagine what I'd do if anything half as blood-curdling happened to my friends or family.
The end of the trip came as soon as it started. I miss my roommates the most, as well as my friends. But I think just being in Japan and exploring a new place is something I will never forget.
Leave a Comment
About the Contributor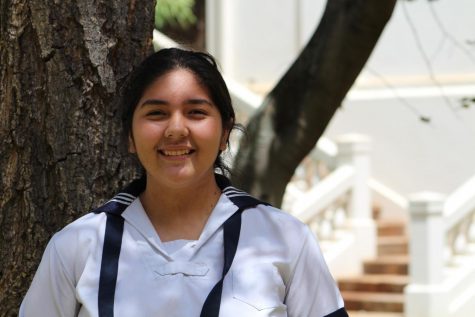 Shelby Mattos, News Editor, Reporter
Shelby Mattos is a senior and third-year Journalism student. She is the Publicity Chair for Division Council and participates actively in the Academy's...