Counselors help students 'realize their potential'
National School Counseling Week highlights the impact school counselors have on students in achieving school success and planning for a career. This year, the focus is on "Helping Students Realize Their Potential."
One Sacred Hearts Academy counselor is new to the tradition. Marcia Chaddock started working at the Academy this year, counseling students in the ninth grade.
Although the job of a counselor may be taxing at times, she says, it is also rewarding.
"What I love about this job is that I can really have an opportunity to get to know students one-on-one," she said. "(As compared to) in the classroom (when) teachers get to know students in a different way."
Prior to the Academy, Chaddock was a counselor at a school in Seattle for five years. She compared the environment at her last school to that of the Academy.
"(The Academy has a) similar population (but is a school with) different kinds of challenges," Chaddock said.
In Seattle, Chaddock served as counselor to all grade levels. She describes counseling the ninth grade to be a bit more challenging than other grades.
"The transition from middle school to high school can be difficult," she said, referring to the increased workload and social pressures of meeting new people.
Nearing the end of this week's celebration, Chaddock has received a few informal visits from students thanking her for her efforts.
She says that even the "small changes, small differences can be meaningful."
About the Writer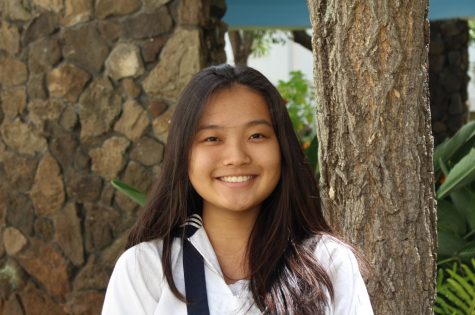 Noe Nekotani, Opinions Editor and Webmaster, Reporter
Noe Nekotani is a senior fourth-year journalist/webmaster/opinions editor for Ka Leo. In her free time, she enjoys listening to music, yoga, and hiking....