More than just baked goods at bake sale
Banana bread, brownies and butter mochi–all part of this year's annual bake sale at Sacred Hearts Academy. But the sale is not all about the tasty goods; instead, coordinators say, it's about giving back to the community.
"We have to reach out to the community and help in every way we can to uplift the way of life of the less fortunate among us," Lower School Vice Principal Remee Tam said.
Proceeds from the bake sale go towards Aloha United Way (AUW), a nonprofit that deals with issues such as, homelessness, crime and poverty. This year, the sale generated $4,374.19. Tam said the school will give a check to AUW during morning flag assembly.
"Not only were we able to raise the funds for AUW, but due to the generous goods donated by parents, the school was also able donate the leftover baked goods to the Institute of Human Services (IHS)," Tam said.
IHS is dedicated to helping the homeless and offers housing for those facing a crisis.
According to Tam, "Team work and great coordination among students, parents and other school staff" were the key ingredients in making the event possible.
About the Writer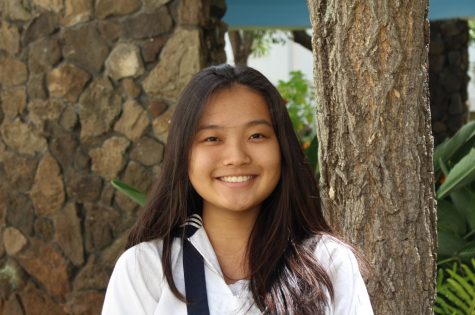 Noe Nekotani, Opinions Editor and Webmaster, Reporter
Noe Nekotani is a senior fourth-year journalist/webmaster/opinions editor for Ka Leo. In her free time, she enjoys listening to music, yoga, and hiking....