Ka Leo team takes 1st in video competition
Hang on for a minute...we're trying to find some more stories you might like.
Junior Frances Nicole Tabios and sophomore Celine Isabelle Arnobit, Ka Leo staffers under the guidance of video teacher Alyssa Myers, won 1st place in the News category of the 13th Annual Statewide Olelo Youth Xchange Student Video Competition.
The competition encourages students to express their voice through videos on issues that concern youth. Tabios and Arnobit's video featured Academy sophomore Daryl Bolosan who dedicates more than 200 hours annually as a volunteer at the Honolulu Zoo.
Tabios said, "We wanted a story that would be influential on viewers and definitely a video about a student from school who performed an uncommon type of service to the community. With both of Daryl's parents being long-time zookeepers, Celine and I thought it would be a fascinating story to film since she basically grew up at the zoo."
Myers helped the students with the script and the filming.
Myers said, "As their mentor, I helped Celine and Frances Nicole with the entire production process and assisted them where they needed help. Overall, I think it was a good learning opportunity for them because they had the chance to go out  and do actual reporting in a real world setting."
The making of the video was a long process, taking a lot of time outside the classroom and having to film at the zoo during the winter break. Although the entire filming and editing process took about three months, the students found it to be rewarding.
Arnobit said, "From this experience, I learned the different aspects of video journalism and I improved my video editing skills. It has also helped me with collaboration and investigative skills while we worked hard to gather the necessary information for our video. We were very excited and happy when we won and overall, it was lit!"
Although video submissions to the contest have won prizes before, this was the first time a school team took first place in any category.
About the Writer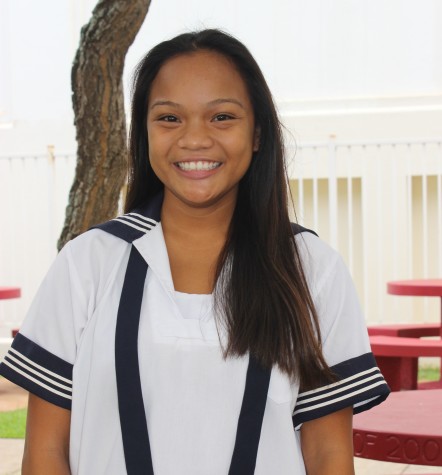 Janelle Medrano, Editor-in-Chief
Janelle Medrano is a senior and a third-year member of the Ka Leo staff. She enjoys dancing, hiking, snorkeling, and pogo-sticking. In her free time, Janelle...