Lenten Fridays do not just mean fish
With the season of Lent in full swing, many are struggling with what to eat on Fridays, a day when Catholics and some Christians fast from eating meat. It may be only one day a week, but it can certainly be quite a challenge, especially if one needs meat every day.
"On Fridays, I usually will eat noodles or salad for meals. However, this Friday I decided to fast," said junior Shelly Aquino. "I fasted as a way to be able to have a glimpse of what Jesus had to go through when he was in the desert for 40 days and nights. He gave up his life for me. The least I can do is pay him respect through fasting."
What should be made clear is just what qualifies as "meat." Fasting laws see meat as meat from chickens, sheep, cows, ducks, pigs–all land animals, for the most part.
Fish are not seen in the same category of animals and are permitted to be eaten on Fridays as are shellfish. Foods such as shrimp, ahi, poke and the like can still be enjoyed on Fridays.
"I eat fish, mainly salmon," said junior Faizah Shyanguya. "Sometimes I eat tuna pasta so it alternates between salmon and tuna pasta every friday. Or sushi. Every kind of sushi."
Meat juices and liquid foods also do not count, such as meat broth, gravies or sauces.
Breakfast is said to be the most important meal of the day and a protein kick is often very important to get the body started. While it's not possible to enjoy sausages, bacon or the local favorite, Spam, on Friday mornings, eggs are still an option. Eggs with cheese provide an extra kick of protein as well.
"I eat a piece of toast and drink coffee for breakfast with a fruit," said Sr. Katherine Miller. "I don't eat that much lunch. And then for dinner, most likely I will eat rice, some vegetables, a piece of fish and fruit."
Beans are a good substitute for beef or chicken in many cases. One can have a bean and cheese burrito instead of, say, a beef and cheese burrito. Or one can just skip the burrito and just have beans and cheese, perhaps over some rice.
Another burrito option would be eggs, cheese and potatoes. It also goes well with sauces such as Ranch or mayonnaise.
"I eat fish, vegetarian or things that don't have meat," said Sr. Irene Barboza. "Whatever we have served. There's mahi mahi, sometimes papio, sometimes people give us fish. Otherwise we eat eggs, cheese pizza or pasta that has just vegetables. Or breakfast for dinner. Thats a good one."
Tofu is also an option. Fried tofu makes for a nice meal, especially with a side of fried rice and vegetables.
Cheese quesadillas are also a good idea. One can add a variety of different vegetables as well, such as peppers, onions, spinach and more. The addition of salsa and guacamole also makes a delicious dish.
"I eat fish, such as poke bowls or sushi," said junior Cassidy Kansky. "I also eat mac n cheese. And I like to eat cookies. Girl Scout cookies."
While it is true that meat burgers are off limits, veggie burgers are not. In addition, instead of a sandwich with cold cuts and lunch meat, one can fill it with cheese and veggies such as tomatoes and lettuce.
"Really awesome pasta with vegetables. One pot wonder," said teacher Leilani Asuncion-Tagupa. "Baked salmon is another personal favorite. Seafood. I love tuna. Tuna anything. Tuna spaghetti, tuna melts, tuna patties, anything tuna."
An absolutely delectable sandwich would be a mozzerella and spinach panini with sun dried tomatoes. Pesto also goes  well with it.
"I have broiled portabello mushroom," said teacher Lynn Fonseca. "Grilled cheese tuna sandwich, too."
As far as snacks go, one can enjoy hummus and pita chips as a protein boost. Nuts are also a good idea as well as yogurt and cheese sticks.
For a fruit kick, one can enjoy apples and peanut butter, bananas and peanut butter, celery and peanut butter…peanut butter is an overall good addition to healthy snacks, especially considering it is all protein.
An even better combination would be the classic ants on a log, a snack comprised of celery, peanut butter and raisins. Adding salt also gives it a burst of flavor, although it is not necessary.
About the Writer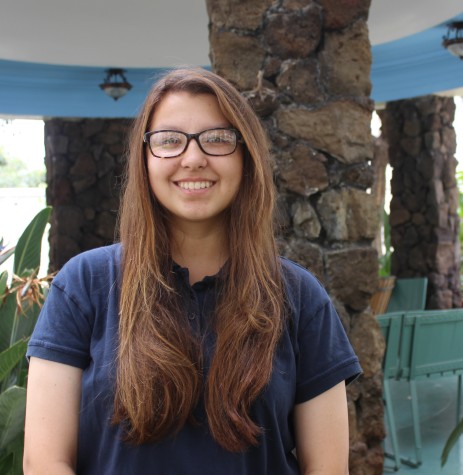 Zoierae Hill, Contributing Writer
Zoierae Hill is a second-year reporter for Ka Leo and a senior at the Academy. She enjoys going on adventures with her friends, listening to music and...