Family Connection vital to collegiate process
Hang on for a minute...we're trying to find some more stories you might like.
Family Connection, previously called Naviance, provides innumerable benefits for high school students ranging from career-oriented surveys to help in completing college applications.
Family Connection's goal is to facilitate the college application process for students and their families.
College counselor Randall Fong said, "Family Connection is a one-stop portal which students can use to keep track of their college planning process. Instead of numerous web sites to keep track of their college information, such as transcripts and teacher recommendations, they can just access it all through Family Connection. This is our fourth year on the web site and it seems to be working out well for everyone. For us as a school, the web site gives us more opportunities to generate reports quicker because before we had to do it by hand but now we're doing all of that on Family Connection."
The upperclassmen find Family Connection to be beneficial in their preparation for college.
Senior Nia Fernandez said, "I really started using Family Connection this past summer to help me stay organized in my college application process. Actively using the web site has helped me to keep track of everything college-related."
Not only does Family Connection aid students and teachers, it also provides resources for students to explore colleges, majors, scholarship opportunities and prospective careers.
Junior Janelle Lauronal said, "I find Family Connection a useful tool to research colleges and learn about different majors I plan to pursue in the future. Along with its many college resources I find the PrepMe section is greatly helping me this school year. As a junior, I'm preparing to take the SAT and ACT tests, and I find PrepMe to be very helpful because it's an easier, faster and free way to study for my upcoming tests."
Although Family Connection is fairly new for Academy students, counselors began to implement the program in the curriculum of underclassmen.
Ninth grade counselor Annaliza Miyashiro said, "I'm starting the Freshman Class early on using Family Connection because of its wide range of resources. In the next three years I will assign assessments for career and college exploration earlier so that by the end of their junior year all of their assessments will be done. By doing so, students will have a clearer idea of what career is best suited for them or what pathways they need to take in order to get into their dream college or career. Family Connection basically has everything a student needs in order to get information from a school and discover new careers."
About the Writer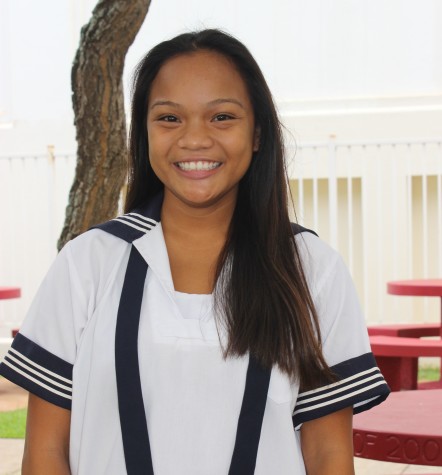 Janelle Medrano, Editor-in-Chief
Janelle Medrano is a senior and a third-year member of the Ka Leo staff. She enjoys dancing, hiking, snorkeling, and pogo-sticking. In her free time, Janelle...