Classic Christmas movies enliven season
As the holidays approach, many Christmas programs and movies are appearing on television. The following films will help anyone get into the Christmas spirit.
Rankin/Bass Productions released a Christmas set that includes stop-motion animation, including "Rudolph the Red-Nosed Reindeer," "Santa Claus is Comin' to Town" and a cartoon version of "Frosty the Snowman."
"Rudolph the Red-Nosed Reindeer" is the classic holiday song brought to life depicting the adventures of the red-nosed reindeer after he is rejected by the other reindeer. Rudolph goes to the island of Misfit Toys where he encounters the Abominable Snowman and makes friends, including Yukon Cornelius and his team of snow dogs and an elf named Hermey who wants to be a dentist.
"Frosty the Snowman" comes to life through the magic of a discouraged magician's hat, the magician's rabbit, Hocus, and a girl named Karen. But, winter doesn't last forever and Frosty must find a colder place so that he won't melt. As Karen and Hocus journey to the North Pole with Frosty, they are pursued by the magician, Hinkle, who wants his hat back.
"Santa Claus is Comin' to Town" tells the story of the origin of Santa Claus, who starts as Kris Kringle. He hopes to restore his foster family as 'First Toymakers to the King' and ventures into the city to distribute toys he has made, only to find that the Burgermeister has banned toys. He must find a way to deliver toys to children while avoiding capture.
The 1938 film adaptation of Charles Dickens' "A Christmas Carol" tells the story of Ebenezer Scrooge, a greedy man who concerns himself about nothing but his money. On Christmas Eve, his seven-years-deceased partner appears to show him his past and to warn him of the possible outcomes of his future if he continues down his selfish path. He must decide if he will change and become a better person for himself and the people around him.
The Muppets act out the same holiday tale in "The Muppet Christmas Carol." Together, they attempt to show Ebenezer Scrooge his past mistakes whose effects convince him to change his ways, but he appears not to care. Various Muppet characters such as Miss Piggy, Gonzo, Fozzie Bear and more make their appearances as characters in the show.
"Mickey's Christmas Carol" retells the same classic story, starring Scrooge McDuck as Ebenezer
Scrooge. After being cruel to Mickey, Rat and Mole, Scrooge goes to bed on Christmas Eve after turning down his nephew, Donald, for a Christmas dinner, only to find himself haunted by his late partner, Goofy, who warns him to change his ways unless he wants to end chained up like him.
The 1966 cartoon adaptation of "The Grinch" stays true to Dr. Seuss' book, telling the story of the Grinch, a bitter creature who hates Christmas and finally becomes fed up. He disguises his dog Max and himself and ventures into the city, proceeding to steal all of the Who's presents so that he can hear their anguished cries at dawn.
With 2015 marking its 50th anniversary, "A Charlie Brown Christmas" tells the story of poor Charlie Brown who is feeling down during the Christmas season. Following Lucy's advice, he becomes the director of a Christmas play, but the process is tiring and discouraging. Will he and the other Peanuts' characters figure out what Christmas is really about?
Based on the children's book by Chris Van Allsburg, "The Polar Express" focuses on the story of a doubting young boy who rides a train to the North Pole and finds that life isn't as boring for those who never stop believing.
When Santa Claus loses a present, a rabbit, a hamster and a guinea pig set out on a journey to deliver the lost gift in the story of "Second Star to the Left."
An old man who calls himself "Kris Kringle" fills in for a drunken Santa in Macy's annual Thanksgiving Day parade in "Miracle on 34th St." Kris Kringle is so believable as the Macy Santa during his fill-in position that he is is promoted to being the store's Santa, but Kringle later claims to be the real Santa Claus and he is thrown into a court case to determine his sanity and authenticity.
On the night of Christmas Eve, divorced father, Scott, has custody of his son on Christmas Eve. When the two are awakened in the night, Scott accidentally kills a man in a Santa suit whom he encounters on the roof. He is told he must replace Santa, the man he killed. Scott thinks it is a dream but during the course of the following months he develops a liking for holiday cookies and milk although he used to be lactose intolerant. He subsequently gains weight and grows a white beard. Was this the unspoken "Santa clause" he unintentionally agreed to when he startled Santa off the roof?
"It's a Wonderful Life" but George Bailey doesn't think so. After finding himself drunk and discouraged by the unfortunate events that have happened to him, George wishes he had never been born and makes up his mind to jump off a bridge. An angel comes to him and says he can make his wish come true. But before that, George is shown how life would be without him, and the death of his brother is just the start of how bad things would be if he were never born.
In the movie "Elf," Buddy, a human, was accidentally sent to the North Pole as a toddler and raised among Santa's elves. Feeling as though he doesn't fit in, Buddy travels to New York as an adult although he still acts like a child. When his real father turns him away, Buddy's life is immediately thrown into chaos in his father's store, which, in turn, drags his father's business into chaos.
At the start  of "White Christmas," two entertainers return from army life to perform in night  clubs but soon become involved with a pair of women whose brother was in the army with them. When they hear that the popular general who commanded them during the war has a failing inn, they are willing to help him –without his knowledge.  The entertainers put together a show to draw in their former army buddies but run into romantic troubles along the way.
In the comical "A Christmas Story," Ralphie Parker wants only one thing for Christmas: a Red Ryder Carbine Action 200-shot Range Model air rifle, complete with a compass and a sundial. His wish is rejected by his mom, his teacher and a department store Santa, all saying that he'll shoot his eye out. When Christmas day arrives, will Ralphie get his gun after all?
"Ice Castles" tells the story of Alexis "Lexie" Winston, who dreams of becoming a world-class figure skater. When she is discovered by an elite coach, Lexie moves away from home to train and quickly gains media attention for her natural, exceptional skill. Caught in the spotlight, Lexie alienates those from home, dating an older man despite having a boyfriend back home and becoming a star. However, overwhelmed one night by her new life, she leaves a party to practice skating–only to suffer from a fall and virtually lose her eyesight. Will Lexie be able to recover, fulfill her dreams and make up with her loved ones?
In an uncertain love triangle, "Holiday Inn" presents the story of Jim, who plans to quit  acting to marry his love, Lila, but she  surprises him at his last minute saying she's fallen in love with Ted and is going to continue performing with him. Jim leaves show business anyway and later opens Holiday Inn.
"Santa Buddies" tells the story of Puppy Paws, who wishes for Christmas to disappear. At the
North Pole, the Christmas icicle is cracking due to thousands beginning to stop believing in Christmas. When Puppy Paws travels to his friends, the Buddies, they too have stopped believing in Christmas. Will the puppies discover the true meaning of the holiday and restore the icicle, or will Christmas disappear forever?
Miami Dentist, Ted Brooks, finds he has recently been mentioned in his mother's will. It is this unexpected discovery that leads him to discover he is adopted. Brooks travels to Alaska to claim his inheritance, but he's surprised to find that it is actually a group of sled dogs that were left to him. However, he is harassed by an old man, "Thunder Jack," who wants the dogs. In "Snow Dogs," Ted must find the truth about why he was put up for adoption and fight off Jack, all the while trying to get along with the mischievous dogs.
About the Writer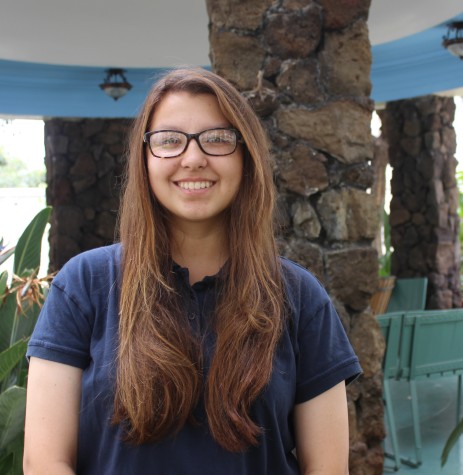 Zoierae Hill, Contributing Writer
Zoierae Hill is a second-year reporter for Ka Leo and a senior at the Academy. She enjoys going on adventures with her friends, listening to music and...