Thanksgiving means food favorites for many
With the arrival of Thanksgiving, one of the many things people are grateful for is food–specifically, the food that often is featured in a Thanksgiving meal.
Junior Adriana Choi said, "My favorite thing to eat on Thanksgiving is pumpkin cheesecake. The reason I like it is simple. I like to eat it because it's tasty and I like cheesecake."
Junior Faizah Shyanguya likes pumpkin  but in a different form: pie.
"I like pumpkins," was her explanation. "I also like stuffing. The stuffing I eat is nothing special but it's one of the foods I look forward to during Thanksgiving."
Even foods that aren't necessarily holiday food are favorites among many.
"Mashed potatoes are my favorite," said junior Amily Tam. "I like mashed potatoes and gravy. Gravy alone tastes delicious but together they're even better."
The entire Thanksgiving meal is a feast worth looking forward to.
"Wow, I like everything," said junior Kaitlyn Pang. "Turkey, mashed potatoes, stuffing, ham…you can mix all of those together and it will taste delicious. What I do is I mix them all together with gravy and it tastes fantastic."
The Academy wishes everyone a happy Thanksgiving break!
Leave a Comment
About the Contributor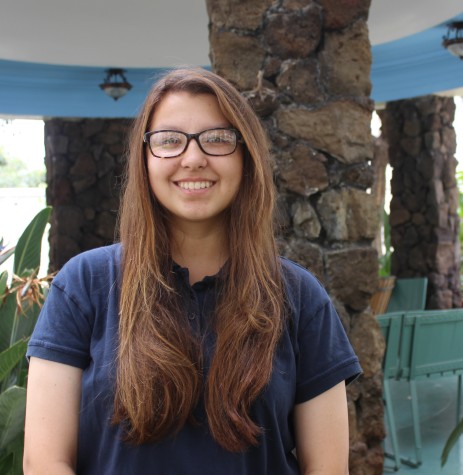 Zoierae Hill, Contributing Writer
Zoierae Hill is a second-year reporter for Ka Leo and a senior at the Academy. She enjoys going on adventures with her friends, listening to music and...