Team of four competes in PAAC WorldQuest
Four students represented the Academy in the 15th Annual Academic WorldQuest Competition sponsored by the Pacific Asian Affairs Council (PAAC) at UH Manoa on Nov. 22.
The team consisted of freshmen Taylor McKenzie and Jade Spallina, and sophomores Megan Backus and Ashley Lardizabal, who were all new to competing in the yearly competition. PAAC advisers Kimberly Lauzon and Wendy Bowers helped students prepare for the contest by examining and studying issues for this year's competition.
While students competed with over 30 other teams at the UH Manoa Campus Center Ballroom, the event was held simultaneously on Oahu, Maui, Molokai, Kauai and the Big Island and streamed via webcam from each location.
Each team was assigned a table and provided with the materials needed to mark Scantron answer sheets. Students were able to communicate with one another and allowed to dispute a team member's answer.
The competition focused on six categories in which students were asked to answer 10 questions. The categories were current events; Russia and Eurasia; Africa rising; human trafficking; the youth, jobs and social unrest; and Asia and the new global economy.
A correct answer earned the team a point. No points were deducted for wrong answers. The team with the most points at the end won.
The questions were posed in two separate rounds with three categories covered in each. When the scores from both rounds were tallied, gift certificates of 25 dollars or more were awarded to teams who came in fourth, third and second.
Punahou School won the grand prize and will be representing the State of Hawaii in spring 2015 in the National WorldQuest competition in Washington, D.C.
About the Writer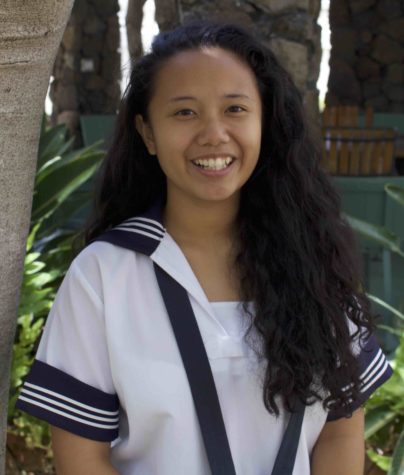 Ashley Marie Lardizabal, Webmaster, Reporter
Ashley Marie Lardizabal is a third-year Ka Leo reporter and a senior at the Academy. She is the webmaster of Ka Leo, co-captain of Lancer Robotics, as...