Band welcomes winter with Disney and holiday tunes
Earlier this month, Sacred Hearts Academy's band hosted its annual winter concert, which included a variety of Disney and Christmas songs. It also included months of preparation by the students, who were ecstatic to reveal their work to the audience.
For the beginning band, this was their first time performing in public. They played a total of 10 songs, including "Merrily We Roll Along," "Jingle Bells" and "Rock This Band."
This was the intermediate band's second winter concert. They performed "Colors of the Wind" and were also given exciting pieces, such as "Achilles' Wrath" and "Fantasia." They ended their section with the Christmas classic, "Merry Christmas, Darling."
"I liked the music," said sophomore Sally Do. "It was fun because I never played it before."
For many of the concert band students, this winter concert marked their first time wearing black dresses. The dresses symbolized the students becoming more skilled in playing their instruments.
They performed Disney songs, "Lilo and Stitch" and "Fantasia 2000," and closed with two Christmas jingles, including "The 3-Minute Nutcracker" and "Christmas Music For Winds."
Finally, the Academy's most advanced level class, the Wind Ensemble, wowed the crowd with exceptional playing.
"I was kind of scared when we came in for ('Marriage of Figaro Overture'), but I was pretty satisfied," sophomore Minami Nagahama said.
Leave a Comment
About the Contributor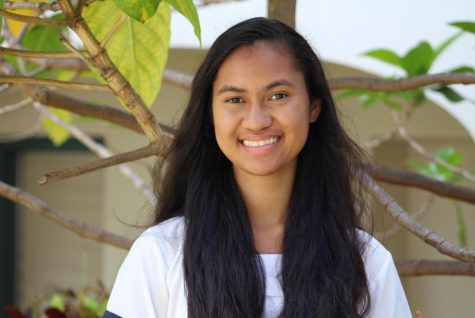 Martha Nicholas, Media Editor, Reporter
Martha Nicholas is a third-year Journalism student in her Senior year. Being a student journalist means being the school's messenger. It's a journalist's...