Academy enrollment similar to recent years
Sophomore Grace Kim has been a student at Sacred Hearts Academy for 10 years. And she says that every school year, it feels like there are more and more students on campus. A hunch that has also been echoed by her peers and a few teachers.
But, according to Vice Principal Kinga Sanders, there has not been "a significant increase in students this school year." In fact, she says, the numbers are similar to recent years.
There is currently a total of 166 new students this school year; 76 from the lower school and 90 students from the high school. Specific enrollment numbers from last school year could not be released.
Even though enrollment has not change drastically, the students who are new to the Academy say they are glad they chose to attend this school.
"I decided to enroll (here) because it was a better opportunity for me," sophomore Chazzlyne Rae Luna said. "The education is just so much better."
She is also making time to enjoy her first few weeks as a Lancer.
"It's been great so far," Luna said. "I joined air riflery, which…is the first sport (I am trying)."
Leave a Comment
About the Writer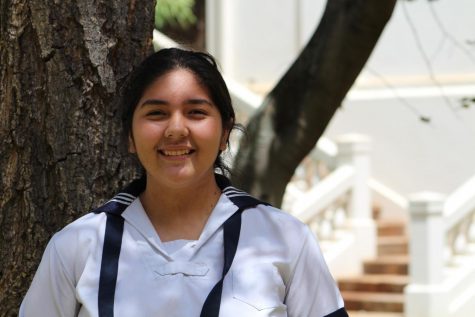 Shelby Mattos, News Editor, Reporter
Shelby Mattos is a senior and third-year Journalism student. She is the Publicity Chair for Division Council and participates actively in the Academy's...