Performing Arts classes leave parting gifts fit for the Muses
As the year comes to a close, the performing arts classes are featuring students in dance, song and music in three showcases of student talent.
The dance classes, taught by Micki Kolberg, is the first to entertain audiences with their moves at the Choreographer's Showcase on May 4. The dance students, who range from grades seven to 12, is performing dances choreographed by students themselves. The showcase is in the auditorium from 4 to 6 p.m.
Following the showcase is the band's Aloha Concert. Students in grades seven to 12 are taught by Keith Higaki. They will be performing an array of compositions at Mamiya Theater from 6 to 9 p.m. on May 9.
Students from the choir classes taught by Alec Schumacker will be singing in the annual Spring Choir Concert on May 13. The concert will be held in the chapel from 6 to 8 p.m.
About the Writer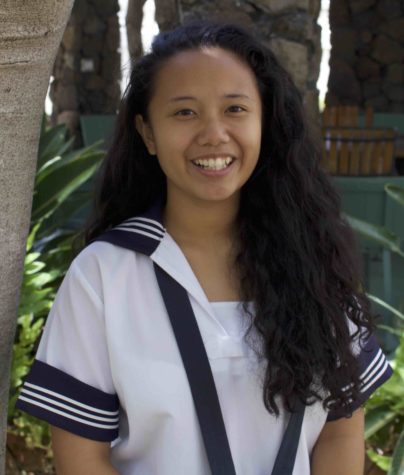 Ashley Marie Lardizabal, Webmaster, Reporter
Ashley Marie Lardizabal is a third-year Ka Leo reporter and a senior at the Academy. She is the webmaster of Ka Leo, co-captain of Lancer Robotics, as...