'Reason to Breathe' entices readers to discover secrets
"Reason to Breathe" by Rebecca Donovan is about 16-year-old Emma Thomas who constantly tries to escape from her abusive aunt and unsympathetic uncle.
When she is accused falsely and subjected to harsh abuse, Emma wants to get away from her aunt and uncle, but they are always hovering over her with sharp eyes.
At school Emma is the smart, athletic girl who never does anything wild or drastic, but when people try to speak to her, Emma answers abruptly. Everything feels normal until she meets Evan Mathews.
Evan is a smart, persistent athlete who constantly gets under Emma's skin. She can never escape from his warm grin or sarcastic comments. After Evan's constant pestering, he and Emma become friends.
As the two become closer, Evan questions Emma about her reserved attitude and personal life. Immediately, Emma goes on the offensive and tells him that there's nothing interesting. However, when an incident leads to a trip to the hospital, Evan finds out about her horrible secret.
"Reason to Breathe" is a sad, but heartwarming, story that will make readers want to flip the page to see what happens next. Its fast pace and constant surprises will make readers crave more. Despite the problems that one can have, love sometimes does conquer all.
This book is recommended for ages 14-17 because of severe abuse and adult situations. "Reason to Breathe" will keep readers interested with its life-changing love and spark of hope.
About the Writer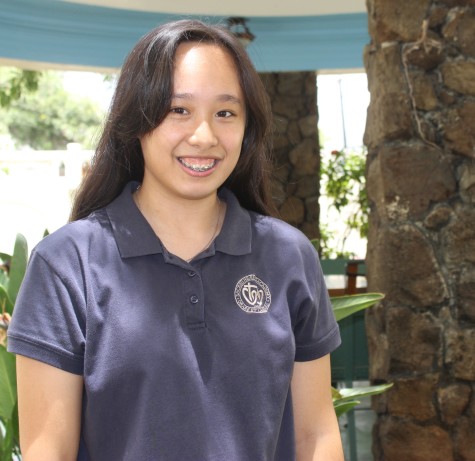 Mariko Galton, Entertainment Editor, Reporter
Mariko Galton is a junior and third-year member of Ka Leo. Outside of school, Mariko is part of Saint Louis School's JROTC program. In her free time,...