Excessive cell phone use tied to anxiety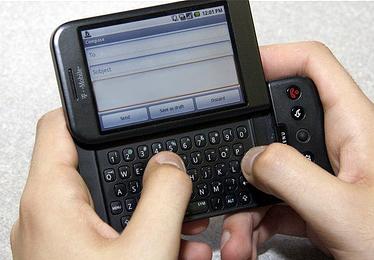 Hang on for a minute...we're trying to find some more stories you might like.
The stereotypical image of any teenager is a distracted student with a cellular phone glued to her hand. Recent studies show an addiction to the cell phone results in higher anxiety levels, lower grades and an overall reduced satisfaction in life.
Kent State University conducted a study surveying 500 female and male students. Cell phone use average was reported at almost five hours a day with near 77 text messages sent a day.
Subjects were evaluated with questions investigating their levels of stress, anxiety and happiness.
Results showed that as cell phone use increased, so did anxiety.
"Teenagers are often easily distracted, making social networks rather tempting. Because of the network's rapid speed, the brain begins to process at a faster rate. Although our minds are becoming sharper, most people have difficulty shutting it off. Taking a break from technology is awfully difficult for teenagers. I find myself becoming more anxious after being engrossed in my phone for too long, and so to relieve stress I try to turn it off for about a day to get a break," said sophomore Maya Waldrep.
The process then becomes a never-ending cycle of stress as the more time spent using the cell phone, the less available time there is to engage in stress-reducing activities.
"Phone use can be an issue, especially if someone talks and texts and stays on their phone more than they should, but any kind of technology can spawn this issue in young people. The more time one spends using their phone, their computer or their television, the less time they spend studying, doing homework or focusing on their academic career. Of course, this, in turn, causes stress and leads to students struggling more in school," said sophomore Jessica Wehrman.
Students build anxiety because of the duty they feel towards responding to social media interactions on their phone. The obligation to consistently reply and update social networks provokes anxiety.
"I do feel that they have an obligation because they want to keep the relationships they form and be connected to one another," said sophomore Haylee Bennett.