Top 5 gifts to get teenage girls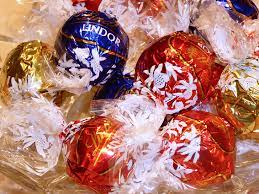 Finding gifts for all of your nieces, daughters or sisters can be so hard. Everybody, especially young girls, has different flairs and personalities. We want to show them that we care about them, but prices and plainly just not knowing what to get them can get in the way. However, that should not mean you have to give up so easily. Below are five simple, yet thoughtful, gifts to get a teenage girl.  
Three students from Sacred Hearts Academy, Shaylyn Dela-Cruz, Kylee Maene-Kido, and Matea Sequancia, took a survey by "Ka Leo" listing more than 30 gifts under $15 from various companies and brands. The list ranged from makeup and skincare, to Lego penguins and Comfy Slippers from Target.  It included many different categories so that it wouldn't just cater to one person's taste. 
5 – Lindt Lindor's Assorted Chocolate Truffles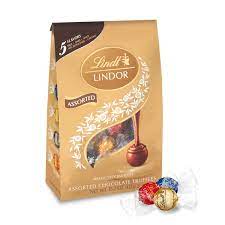 The fifth most popular item chosen as the best gift was the Lindt Lindor's Assorted Chocolate Truffles. This item currently costs about $11.59 at Target and comes in five different flavors including milk, dark, extra dark, white and caramel. The bag in which the item comes in is pretty big and comes with 36 individually-wrapped chocolates. They are small and ready to eat if you're on the go. This item does contain milk and nuts, so if you have an allergy to any of those, it is not recommended to eat this product.
Bebe.S, who reviewed the chocolates, said, "Where can I start? They are super creamy soft delicious 😋 yummy in your tummy!! I can gobble up many of these cute irresistibly smooth chocolate balls!!" 
When Kido was given this item, she said, "These have a nice taste, and I always pack three with my lunch."
4 – Mini Humidifier by Salamra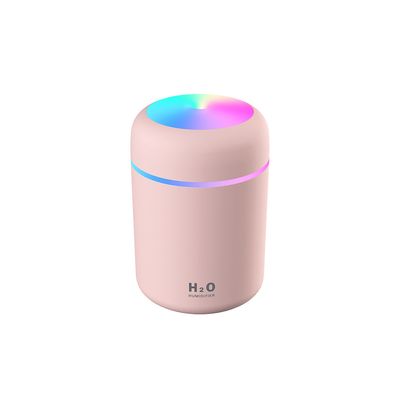 The fourth most wanted item on the list was a mini humidifier. It ranges from $11.99 to $13.99 based on the color. They come in white, pink and black. Something cool about this humidifier is that it has LED lights that change colors. The Mini Humidifier by Salamra is tiny and takes up little to no space on a desk or table. The humidifier is 5×3 inches and can let out mist for up to six hours straight. On Amazon, it has a rating of 3.8 out of five stars.
Dawn Bankston, who rated this product 5 out of 5 stars on Amazon, commented, "I bought this for my daughter, and she absolutely loves it. It fits in with her decor, doesn't leave a mess, and gently adds moisture to the air."  
3 – Neutrogena's Makeup Remover Cleansing Face Wipes
Coming in third is Neutrogena's Makeup Remover Cleansing Face Wipes from Amazon for $9.60. This product from Neutrogena, which is a popular skincare brand, comes with two packs of 25 with 50 total cleansing wipes. These wipes are not only for makeup but also for wiping off impurities like oil, dirt, bacteria, sweat or sunscreen.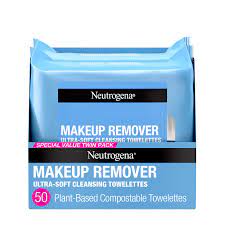 These face wipes are alcohol-free and safe for all skin types. Neutrogena is also made completely out of plants that are able to biodegrade within 30 days. This means that it is not only great for your skin but also better for the environment compared to other brands. Another great thing about buying this item on Amazon is that it also includes a mini tube of gel makeup remover. This can easily fit in small pouches and is good for on-the-go uses.
Kelley, who reviewed this product on Amazon, said, "Great 2-pack of makeup removal clothes. It smells great and feels great to remove makeup or just a quick freshen-up. Also included was a small tube of gel makeup remover that I put in my travel bag."
2 – Comfy slip-on footwear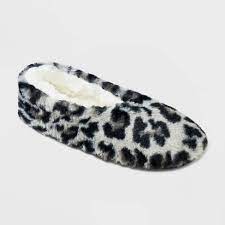 Pulling up in second place would be a pair of comfy slip-ons from Target for only $8. These slippers are super cozy and are covered with faux fur and installed with a cushioned insole. These will protect your feet,  while also having strong grips on the bottom to make them slip-resistant. Something really fun about this gift is that it comes in more than 10 colors or patterns. They have patterns like a gray leopard, a softer lilac color or a bold navy or burgundy faux fur. If you are worrying about getting these dirty and matted after just a few wears, fear not.  These comfy slippers are 100% polyester and are completely washer and dryer friendly.
In the Target Guest Rating & Review section, these soft slip-ons were given a 4.4 out of 5 in comfort and were rated 4 out of 5 stars. One buyer stated, "Nice little sock with grippers. I wear them over my socks for extra warmth when I'm just around the house." They continued on with "Cute design, bought for some other ladies too." 
1 – Mighty Patch Original by Hero Cosmetics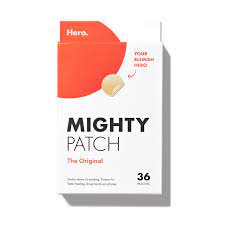 Finally coming in first, as the top-liked gift, was the Mighty Patch Original from Hero Cosmetics on Amazon for $11.69. This gift is an award-winning and efficient hydrocolloid pimple patch. It is perfect for covering blemishes, pimples and zits. Results can be seen within six to eight hours; it removes all of the pimple's gunk out of your face. The box carries 36 patches in total and is 100% vegan-friendly.
You can wear this item wherever you want because the pimple patch blends right into your skin. It has a translucent finish to it and holds your blemishes nice and steady throughout the day. If you don't feel like wearing it during the day, you can wear it to sleep. The adhesion will stick on without causing any irritation. Something that really changes the game with these pimple patches is that they are 100% allergy-tested, chemical-free and made of medical-grade hydrocolloids. This causes Mighty Patch to be non-irritating, soft and gentle on your skin. Anyone can wear these despite their age or gender.   
On Amazon, this item was rated a whopping 114, 232 times and was rated overall 4.5 stars.  "These little patches are amazing. I'm convinced they were made by wizards to make spots disappear because that's what they do. They look really translucent when you peel them off the plastic backing, but when they go on the spot it blends in really well – any redness goes down."
All of these items are easy to use, fun and convenient. These would be the perfect gifts for your teenage girly-pop relatives.
View Comments (2)
About the Contributor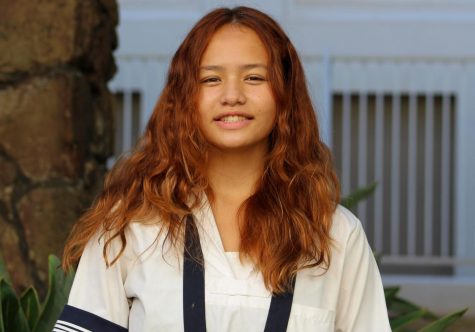 Mahinamakamaeokalani Monsarrat Ohelo, Reporter
Mahina is a first-year journalism student and a sophomore at the Academy.  In this year of journalism, she hopes to expand her writing skills and make...