Sports bring different communities together
Every student athlete is different, especially if they are from different schools or environments. Many of them have different thoughts and ideas about how they complete their schoolwork, while maintaining a healthy social life and participating in extracurricular activities. 
Two public school students and two private school teenagers from Oahu came together to give insight on their hopes and dreams, along with some of the struggles they have faced as student athletes.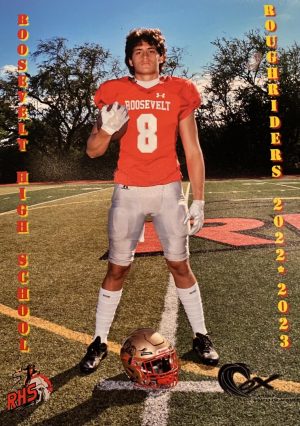 Kamuela Kaaihue, a senior at Roosevelt High School, has played football for the past 13 years and basketball for seven years; Lily Meritt, who is a junior at Kalani High School, has played volleyball for the past five years; Sacred Hearts Academy student Maelia Thomas has participated on the swim team for the past two years; and Brandon Silva plays on Punahou School's soccer team. 
They are all completely different people, with two things in common: They are student athletes with a fierce passion for playing.
"Sports have the tendency to bring many different communities together because everyone bonds over doing the same thing along with sharing the passion for the sport they're participating in," Thomas said.
Environments make an impact
There can be many differences between public and private school teams. Sometimes it can be the rivalry between the schools or the advantages that some schools have that others might not have; advantages that could create tension between the schools, despite there being some rigidity in schools.
"I think when it comes to when you are (playing) against a private school, you want to prove yourself to them that you are capable of beating them even if they have more money. But most people from private schools are cool," Merrit said.
"There is a stigma between private and public schools regarding sports because there's always going to be that one person or that small handful of people who just think they're better than someone else, whether they're in private or public school," Thomas said.
Juggling life and sports
Student athletes have a lot of things on their plate – with balancing school work, trying their best in their sport and also just wanting to be a kid and hang out with their friends. This lifestyle can become quite stressful and sometimes you can be so focused on one thing that you forget about the others, which are just as important.
Kaaihue of Roosevelt said, "Sports take away a lot of other things, like hanging out with friends, going to the beach. I can't do a lot of things like that all of the time."
For many student athletes, the academic workload can get just as overwhelming; almost as stressful as a 9-to-5 job. They also have other things to worry about, like getting scholarships, going to college and trying their hardest to become the best athletes they can be.
For Merrit of Kalani, being a student athlete can be demanding and hard to keep up with.
"It's pretty draining, but I wish I had more time to hang out with my friends and do things outside of school and sports," said Merrit, expressing her packed schedule.
Finding balance
Despite the fact that these students have heavy schedules, they find a way to balance it all. Others can complete tasks by using a planner or developing excellent time management skills. Everyone has their own way of managing this, although most of them resemble each other with the methods that they use to stay focused.  
Although all of these students vary in gender, age and what sport they participate in, they all have one focus, which remains the same. They all want to accomplish their goals, whether it is to go to college or to play a professional sport. Even though they all go to different schools, they have many similarities that bring them together through their love for their sport.
"I believe that sports bring everyone together because, even if you win or lose, everyone is there for the same thing. We have this one thing…in common no matter what school we are from, " Silva said.
View Comments (2)
About the Contributor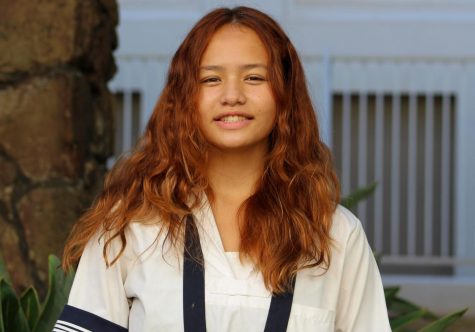 Mahinamakamaeokalani Monsarrat-Ohelo, Reporter
Mahina is a first-year journalism student and a sophomore at the Academy.  In this year of journalism, she hopes to expand her writing skills and make...