Lancer Aviation returns from Washington, D.C.
Janelle Medrano, Reporter
December 10, 2014
Hang on for a minute...we're trying to find some more stories you might like.
State winners, Lancer Aviation, traveled to Washington, D.C., to participate in the Real World Design Challenge (RWDC) national competition in early November. Team members were juniors Aimee Pak, Theresa Ginter and Mid-Pacific junior Ellia Bower, a former Academy student on last year's team.
Adviser Deborah Kula said, "The team presented well but didn't win any awards; however, this experience gave the students an opportunity to meet and make connections with people in different industries. It was great to see everyone's excitement and encouraged the students to work hard and make a difference."
Ginter said, "We worked very hard to make it to the nationals, and I think it was all worth it in the end. Although we didn't place in the top three, it was still a great experience because we had the chance to talk to the other states. We had a lot of fun participating in this and working together as a team."
The team was seriously disadvantaged with the departure of five members of the winning team, students who graduated in May.
About the Writer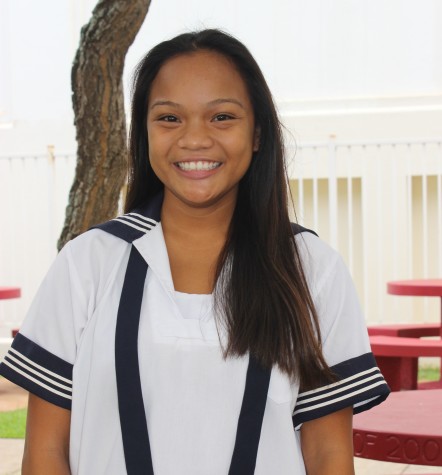 Janelle Medrano, Editor-in-Chief
Janelle Medrano is a senior and a third-year member of the Ka Leo staff. She enjoys dancing, hiking, snorkeling, and pogo-sticking. In her free time, Janelle...