College tour introduces students to life on campus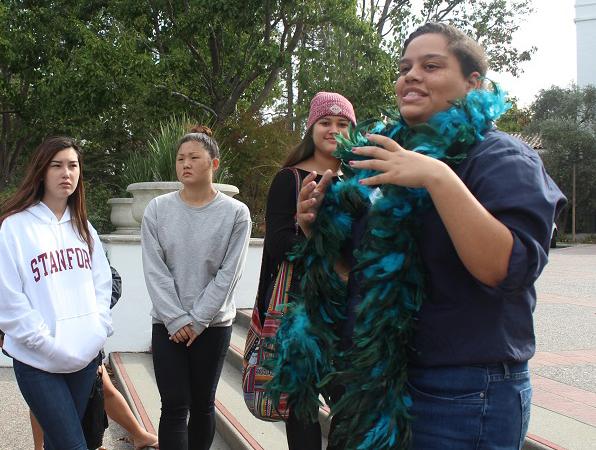 Janelle Medrano, Reporter
October 23, 2014
Hang on for a minute...we're trying to find some more stories you might like.
Counselors Randy Fong and Annaliza Miyashiro led 19 students on a college tour to nine San Francisco Bay area colleges during the fall break. Students visited Mills College, the University of California at Berkeley, Stanford University, the University of San Francisco, Santa Clara University, Saint Mary's College of California and San Jose State University.
Fong said, "The purpose of the college tour is to have students see the various college campuses in person and have the opportunity to meet with admissions representatives."
Students gathered information about each college and college life, helping them to decide on their future schools.
Junior Theresa Ginter said, "Prior to the college tour, I didn't really see the schools that we visited as schools that I would apply to. However, after going on this tour, I am now interested in applying to some of the schools, including UC Berkeley. Visiting the campuses really changed the way I viewed these schools and has dramatically changed my top picks for universities."
Students walked around the campus, visited dormitories and attended presentations on admissions and financial aid. They also met with Academy graduates who currently attend these schools.
Junior Shannon Domingsil said, "I realized how huge some of the campuses and classes are, and it made me consider those aspects when applying for colleges. Because of this college tour, I am leaning more towards private universities because of the size of the school. I prefer smaller classes so that I can have one on one time with my professor. I feel like a smaller school would help me get to know everyone better and to get used to the environment quicker."
The college tour was especially useful for students who do not have specific plans for future careers and for those who do not know much about the college application process or the types of majors offered at these colleges.
Domingsil said, "I'm very glad that I went on the college tour because it was very informative and enjoyable. It opened my eyes to the reality that I will be applying to colleges real soon and that I should start doing things that will make me stand out as an individual."
During the trip, students also went to shopping outlets and toured San Francisco, including visits to the Exploratorium, Pier 31, Union Square and Fisherman's Wharf.
Fong said, "This coming summer we have plans to visit colleges in Los Angeles and San Diego. Besides touring each campus, we will also be going to Disneyland and Knott's Berry Farm."
About the Writer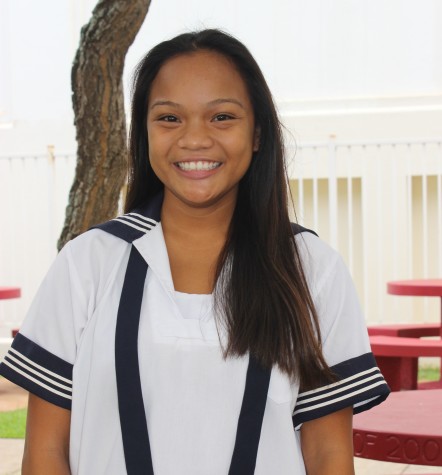 Janelle Medrano, Editor-in-Chief
Janelle Medrano is a senior and a third-year member of the Ka Leo staff. She enjoys dancing, hiking, snorkeling, and pogo-sticking. In her free time, Janelle...