Juniors welcome Class of 2018 to high school
Janelle Medrano and Kelcie Ching
Janelle Medrano, Reporter
September 29, 2014
Hang on for a minute...we're trying to find some more stories you might like.
The Academy's Freshman Class celebrated the traditional initiation into high school with the help of their big sisters, the Class of 2016. The theme of Initiation Week was Disney characters and movies.
Freshman Initiation Week allowed junior "big sisters" to form friendships with their freshman "little sisters" through various activities planned for each day.
Junior Kaleoaloha Ladao said, "The entire week was very stressful because there were so many things happening on each day. It was very time-consuming, but the final outcome and the real initiation dance made everything we did totally worth it."
The week ended with the performances choreographed by the juniors and performed by the freshmen before the entire high school.
Throughout the program, freshman groups kept the audience entertained with dances to soundtracks and short skits from movies, including "Frozen," "Pocahontas," "The Princess and the Frog," "Lilo and Stitch," "Beauty and the Beast," "The Lion King," "Tarzan," "Tangled," "Mulan" and "Aladdin."
Junior Shajaira Fiesta said, "The initiation was a huge success! As a big sister, watching my little sister perform made me happy and excited for the adventures she will face in high school. Our little sisters did a wonderful job and definitely made us proud."
Freshman Initiation focuses on developing strong friendships between the freshman and junior divisions while continuing the tradition begun many decades ago.
Freshman Alohilani Kauhane said, "Although the practices took up a lot of our time, I really enjoyed spending time with my big sister and with a group of my classmates  I never really spoke to before. This entire experience made me enjoy the start of my high school years."
About the Contributors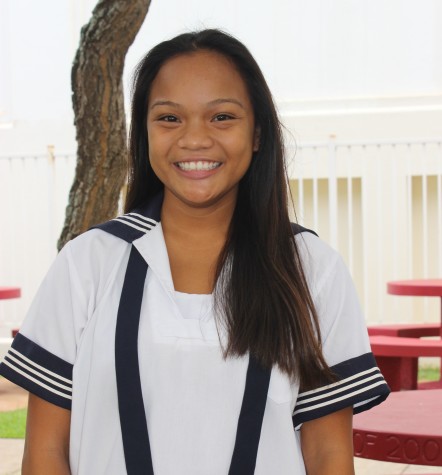 Janelle Medrano, Editor-in-Chief
Janelle Medrano is a senior and a third-year member of the Ka Leo staff. She enjoys dancing, hiking, snorkeling, and pogo-sticking. In her free time, Janelle...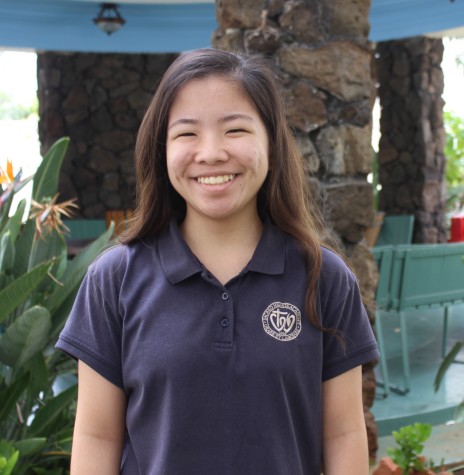 Kelcie Ching, Reporter
Kelcie Ching is a senior and a third-year member of Ka Leo. In her free time she enjoys reading, watching Korean dramas, and dancing the hula. Kelcie is...