Senior prepares for career in journalism
Janelle Medrano, Reporter
September 4, 2014
Hang on for a minute...we're trying to find some more stories you might like.
Senior Aina Katsikas recently took part in a five-week journalism program, the "Medill cherubs," at the Medill-Northwestern Journalism Institute.
Katsikas said, "I wanted to do some type of journalism program this summer, and in researching which one to apply to, this program ranked as the best one in the country. The program has been operating for more than 40 years, and its alumni provide a useful network for aspiring journalists."
The many courses helped Katsikas sharpen her journalistic skills.
Katsikas attended seminars led by Northwestern professors and accomplished journalists to discuss subjects such as journalistic ethics, interviewing techniques and investigative reporting. She also participated in workshops that taught freelance writing, sports reporting and magazine publishing.
In addition to the seminars and workshops, Katsikas visited Chicago media companies and participated in sessions about podcasting, blogging and film showings to review works of and about journalism.
Katsikas said, "This program really taught me that there are actually other existing humans out there that care about the same things that I do. I also learned how to take good notes and write fast, but more importantly, I learned how to investigate stories and interview people I've never met before."
Participants had the opportunity to experience campus life in Evanston, Illinois, and participated in additional enrichment opportunities that led to friendships.
Katsikas said, "During my free time, if I managed all of my assignments efficiently, my friends and I explored Evanston and visited different restaurants every weekend. We also enjoyed afternoons on the lake and going to nearby events, such as Evanston's 4th of July parade."
The program confirmed what Katsikas had thought about her future plans.
Katsikas said, "I learned that I want attend a university with a bigger student-faculty ratio and enjoy lectures with larger groups. It also helped me to decide that I want to live in Chicago in the future and hopefully attend Northwestern University to major in Journalism."
About the Writer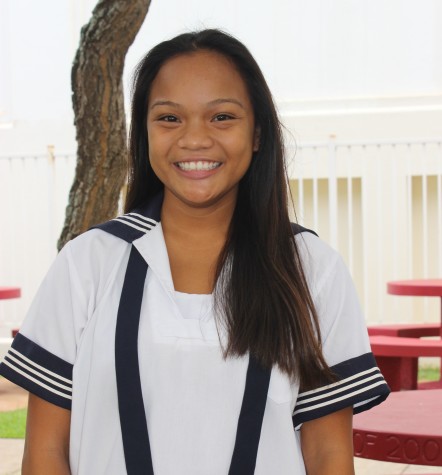 Janelle Medrano, Editor-in-Chief
Janelle Medrano is a senior and a third-year member of the Ka Leo staff. She enjoys dancing, hiking, snorkeling, and pogo-sticking. In her free time, Janelle...