'High School Musical Jr." featured Academy students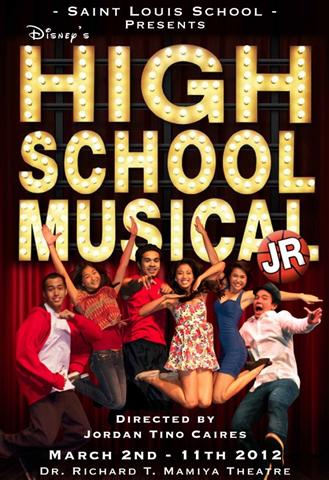 Saint Louis School mounted the production of "High School Musical Jr." that cast Saint Louis boys and girls from schools around the island. Several Sacred Hearts Academy students appeared in the show which ran from Mar. 3 to Mar. 11. "High School Musical Jr." proved to be a great hit following in the footsteps of the films from the Disney Studios.
"High School Musical Jr." follows the lives of Troy Bolton and Gabriella Montez as they try to break the status quo at their school and perform in the school musical. They face adversity but come out victorious as they also change people's perspectives on cliques and stereotypes while still following their dreams.
Academy student actors gained invaluable experience from being a part of the show.
"The best part of being a part of 'High School Musical Jr.' was the relationships. You go into it not knowing what to expect, but you end up seeing everyone all the time for two months and you create bonds that are indescribable. We have all become so close and even though the show is over, we continue to hang out and spend time together. I love performing, but spending time with the cast and becoming like family is a memory like no other," said junior Shelby Ford who played Kelsey.
"The most challenging part was probably learning to open up to everyone when I didn't know a lot of people going into it," said sophomore Celina Pagan who was a part of the ensemble.
Sophomore Samantha Keomalu agreed. "The icebreakers really helped to bring the cast closer together."
Teens who participate in school plays need to balance rehearsals with school work, learn team work and commitment and gain an understanding of what being a performer really entails.
"Being in 'High School Musical Jr.' taught me about discipline. For the first couple weeks we had it easy, but as it got closer to the shows, we had to work really hard and listen to everything. It was our responsibility to set all of our props and be in our places on time. It taught me to pay attention to my surroundings and be more aware of what was happening on stage and back stage," said Keomalu.
"I learned that I really enjoy singing and performing for others. I always knew I wanted to be an actress, but I never thought I could actually do it. Being a part of this show really showed me how much I love performing," said Ford.
Leave a Comment
About the Contributor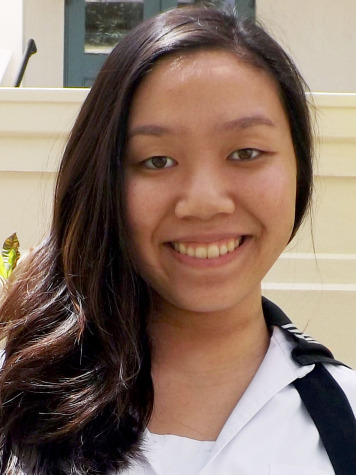 Victoria Chang, Reporter

Victoria Chang is a teacher's assistant at Punahou Dance School, teaches dance at the Performing Arts Center of Kapolei and is a member of the National...