Intermediate speech team is victorious throughout the year
The Academy's Intermediate Speech team has been incredibly successful throughout the school year. Comprised of mostly fifth and sixth graders, the team participated in speech competitions at Sacred Hearts Academy and Iolani, victorious in both.
At the Iolani competition, nine schools competed, comprised most of seventh and eighth graders. Sacred Hearts beat the students from the other schools.
"It is a commitment. There are 22 girls and I only see them once a week for usually only 45 minutes and if we're lucky, an hour. It is important that they do what I ask them to do and practice on their own so that they can show me what they worked on the next time I see them," said Phillips.
Commitment to the speech team proves to be a key trait in winning at competitions. Dedication is vital, but having a good speech coach is also important. "What makes our competitions so successful is because of our awesome speech coach, Ms. Phillips. She is so devoted to us. She never says that she's too tired to help us practice," said sixth grader Jordan Confair.
"It takes a lot of practice and effort to win. Ms. Phillips is an excellent speech coach because she knows what the judges are looking for. She encourages us to do our best in every tournament," said sixth grader Alana Glaser.
Phillips said, "I want them to have pride in representing their school. I tell them that they're not going for the trophy, but representing their school to the best of their ability. It's not the goal to win, but to be proud of what product you put forth."
Having a good work ethic is also extremely important to being successful. "Nothing is a loss if you try,"  said Phillips.
"It feels really good to be able to know that we have been able to achieve so much. Other schools have practiced a lot too, so it is really inspiring to know that we were able to surpass them," said sixth grader Jade Spallina.
View Comments (1)
About the Contributor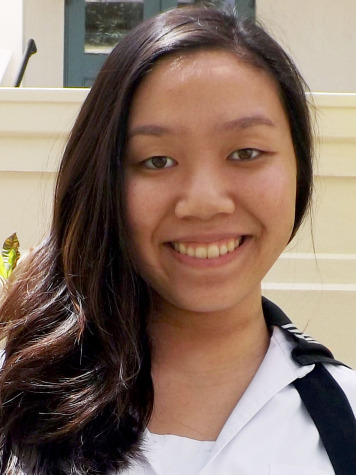 Victoria Chang, Reporter

Victoria Chang is a teacher's assistant at Punahou Dance School, teaches dance at the Performing Arts Center of Kapolei and is a member of the National...