Student body president exemplifies determination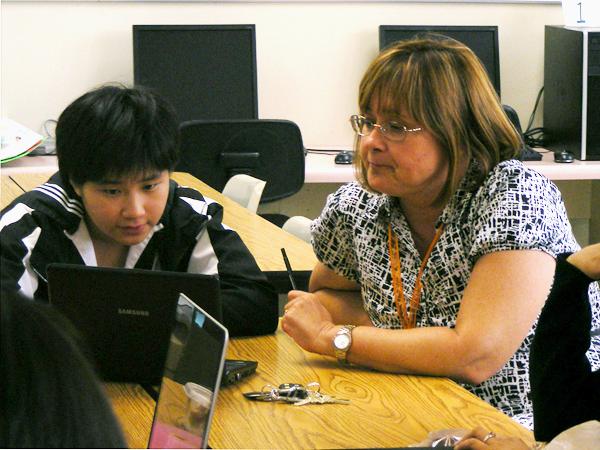 Sacred Hearts Academy's Student Body President, senior Jiaxin Lin, is an inspiration to all who meet and work with her. She exemplifies hard work, independence, determination, perseverance and spirit.
"My parents always wanted me to study abroad, so I would have the opportunity to see the rest of the world. They prepared me at a young age by sending me to a kindergarten boarding school that taught English in my city, Xiamen. I only went home on the weekends. This experience helped develop my independence and ability to speak English," said Lin.
"My uncle from Hawaii came to visit us when I was a sophomore. I told him I wanted to study abroad in the United States. A few months later, he called me and told me that he found Sacred Hearts Academy in Hawaii for me. He had already sent the applications, but I did not think I would get in because I did not take the SSAT. Surprisingly, I got in and decided to go. I was lucky that my family supported me emotionally and financially," said Lin.
In the spring of 2010, Lin was set for Sacred Hearts Academy.
"I really appreciate that, unlike some Chinese parents who are never satisfied with their children, my parents never said anything about my grades. I remember they told me on the first day of elementary school, 'You are studying for your own sake, not for us. If you do well, we will be proud of you, but if you don't , it is your business and you will regret it one day. We were not lucky enough to afford school at your age, so now, we will try our best to give you the best education, but it's really up to you if you want to study or not.' I remember this by heart and it guides me still today. It is my responsibility to work hard and to embrace every single opportunity that will help me succeed," said Lin.
Lin knew the importance of an education, but she did not know of the potential she had in Hawaii. She knew her parents supported her and she treasured their trust and support. She knew she needed to work hard once she moved. Lin did not want to be like the other kids from China who went to school in America.
"I heard about some Chinese kids in the United States who only hung out with other Chinese people, shopped every day and did not study. They did not try to adapt to the culture and language; they wasted their time and money being in America. Instead, I wanted to be a good representative of China: hard-working, willing to learn and friendly," said Lin.
In her two years in Hawaii, Lin has learned many valuable lessons in and out of the classroom. Her intellect, willingness to embrace new opportunities and her sociability helped her to become independent and mature. She has become more organized, goal-oriented and ambitious.
Lin lived with cousins during her sophomore and junior years. Her cousins own a farm which made it hard for them to take care of her. She had to learn to take care of herself. She learned how to do laundry, cook and take public transportation. It was very different from life in China where she had a nanny who took are of everything. Now, Lin lives with Leilani Asuncion-Tagupa, high school religion teacher.
Although Lin is now accustomed to life in Hawaii, the adjustment was not easy.
"The hardest part for me was learning the language and manners. I could not understand the radios, videos or shows on TV. In class, I could not understand some of the more complex terms. As for manners, it was quite different from what I was used to in China. For example, trying not to speak too loud was something I needed to learn," said Lin.
In Lin's junior year at the Academy, she ran for student body president for the following year. She won the election and began her senior year as president. As student body president, Lin acquired many responsibilities. The Student Council works as a "team and family" to gather good ideas and work efficiently. Being a part of the student council helped Lin's leadership skills immensely.
" I still remember the first day I arrived and how my 'grandma,' Mrs. Muramoto, gave me such a warm welcome. Ms. Vega guided me through my first day of school. I have so many people to thank, including my teachers, administrators and schoolmates. It's a small school, but it was a good place for me to start my life in Hawaii. The teachers at the Academy are great. They are really trying their best to help, and I really appreciate that!" said Lin.
Leave a Comment
About the Contributor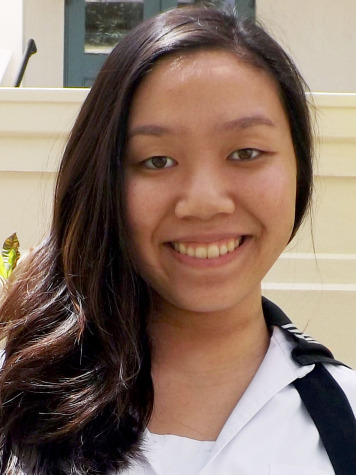 Victoria Chang, Reporter

Victoria Chang is a teacher's assistant at Punahou Dance School, teaches dance at the Performing Arts Center of Kapolei and is a member of the National...