'Unravel Me' continues 'Shatter Me' series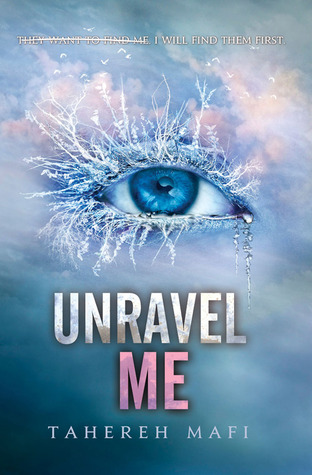 Mariko Galton, Reporter
September 21, 2015
Filed under Entertainment
Hang on for a minute...we're trying to find some more stories you might like.
The second installment of the "Shatter Me" series, "Unravel Me," features Juliette's struggle of unlocking the true power of her lethal touch.
Burdened with the fate of Omega Point, the secret society for the gifted and enemies of the Reestablishment, Juliette must unleash her power before war breaks loose. However, her past experiences prevent Juliette from overcoming her fears.
As the preparations for war begin, Juliette's independence begins to separate herself from Adam, the boy who took her from the Reestablishment. Knowing that keeping Adam close could jeopardize his life, Juliette must decide between her heart and Adam's life.
Meanwhile, the search for Juliette continues. Warner, commander of Sector 45, cannot deny his love for Juliette. Although his duty is to the Reestablishment, Warner will do anything to bring her back.
"Unravel Me" is a heart-wrenching story that highlights Juliette's confrontation with her internal struggles. Its twist on dystopian society and use of the supernatural will excite and enthrall readers.
The novel is recommended for ages 15 and above due to mild violence and adult situations. As the continuation of the "Shatter Me" series, "Unravel Me" will surprise readers with unexpected outcomes and new revelations.