Annual FAST 'sparks' change in student attitudes
The annual FAST for a Better Tomorrow, sponsored by the Junior Class, was held on Oct. 23.This year's theme was "Be the Spark That Lights The World."
More than 20 juniors assisted as group leaders with over 100 participants from grades nine to 11.
The FAST garnered nearly $1,050, more than 200 canned goods and many bags of donated clothes. The donations were for homeless communities in Kakaako and Waikiki through the Youth Outreach Drop-in Center.
For 14 years the Academy Campus Ministry has worked with  the Junior Class. Campus Minister, Sr. Katherine Francis Miller, remembers the beginning of the FAST.
"We realized that the junior religion course, Call to Justice, needed an experience that wasn't academic but could engage students, especially in this time of their teenage years."
Junior Brianne Agcaoili confirms the impact on her after attending the event.
"The FAST was an eye-opening experience. I most appreciated the speakers from Youth Outreach (YO). It helped me realize that even though we may think we have it hard, there are people out there who live the unthinkable. I definitely think the students got to know each other on a different level," she said.
The FAST for a Better Tomorrow continues to meet its original goal from 14 years ago, but it couldn't have been a success without the collaboration of students and teachers who plan the event each year.
Miller said, "This year's team was committed and worked well with each other. It wouldn't have gone the way it had if this chemistry wasn't shared. "
About the Writer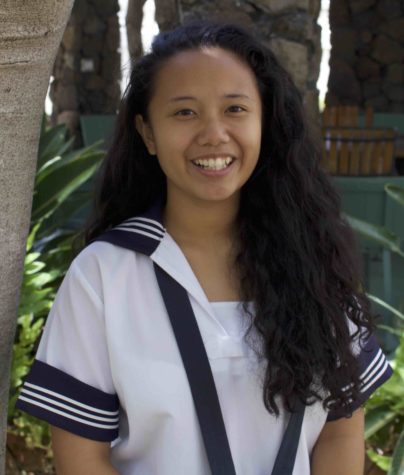 Ashley Marie Lardizabal, Webmaster, Reporter
Ashley Marie Lardizabal is a third-year Ka Leo reporter and a senior at the Academy. She is the webmaster of Ka Leo, co-captain of Lancer Robotics, as...