Sociedad Honoraria Hispánica inducts new members
Janelle Medrano, Reporter
May 7, 2015
Hang on for a minute...we're trying to find some more stories you might like.
Eight students with exceptional language skills were inducted into the Sociedad Honoraria Hispánica (SHH), or Spanish Honor Society, on Apr. 27.
The SHH, sponsored by the American Association of Teachers of Spanish and Portuguese (AATSP) began in 1953 and has over 2,000 national and international chapters. The mission of SHH is to recognize high school achievement in Spanish to promote interest in Hispanic language and studies.
Juniors Janette Bow-Keola, Elizabeth Fischer, Kathryn Garcia, Janelle Medrano and Siobhan Neeson, and sophomores Janelle Lauronal, Chloe Ponimoi and Alana Stroede were inducted into the Sacred Hearts' chapter, Sor Juana Inés de la Cruz, begun in 2002.
Garcia said, "I applied for the Spanish Honor Society because I felt that it was a great opportunity to learn more about the Spanish language and culture. I love Spanish and will continue to learn this language next year in an AP level while also being a member of SHH."
Students completed an essay and short video to complete the application process. They are expected to be available during at least one lunch period a week or after school for tutoring and to continue to study the Spanish language next year.
Lauronal said, "I wanted to be a part of our school's Spanish Honor Society because I thought it would be an experience that would take me to many different places. I hope that through this program, I will learn more about the Spanish culture and gain leadership skills."
About the Writer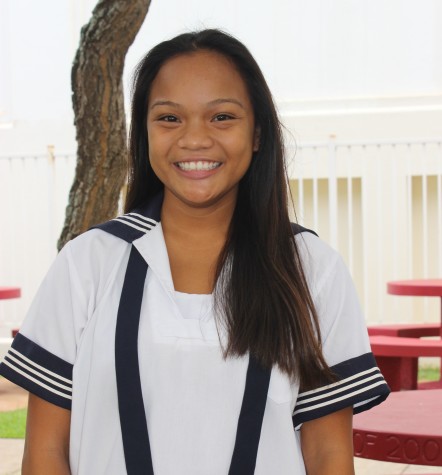 Janelle Medrano, Editor-in-Chief
Janelle Medrano is a senior and a third-year member of the Ka Leo staff. She enjoys dancing, hiking, snorkeling, and pogo-sticking. In her free time, Janelle...