JROTC students help successful community recycling program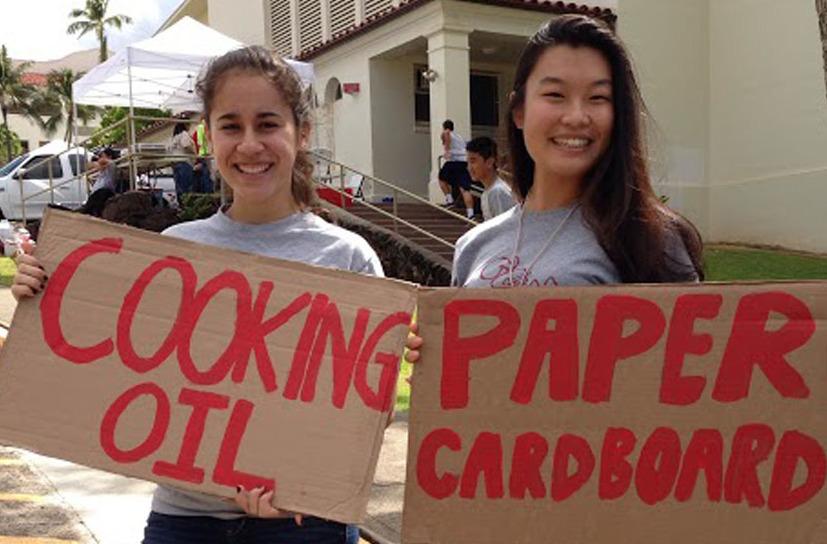 Sixteen Academy students took part in the Saint Louis JROTC Battalion's annual Aloha Aina recycling drive, collecting over 4,500 pounds of items for donation and recycling.
Junior Janelle Inao, who is a third year member of the battalion, was ecstatic at the tremendous turnout.
"It went above my expectations. I was shocked that there were so many cars that came to donate. It was definitely worth my time," Inao said.
This year the Saint Louis team was the first to host Aloha Aina for the current school year on Aug. 23. The battalion holds the drives yearly in an attempt to spread awareness about recycling.
Inao said, "The community needs to be reminded that recycling is important to keeping the aina clean and beautiful for the next generation."
The annual drive helps the community get rid of  used and unwanted items without having to get out of the car or driving to a recycling center.
JROTC instructors, First Sgt. Jimmy Akuna and Chief Warrant Officer Heath Phillips, were pleased with the cooperation residents of the area demonstrated.
Akuna said, "We absolutely reached the main objective of the event. The meaning behind 'Aloha Aina' is to respect the land, which is just what we're doing by collecting items that would normally be thrown away."
Phillips, who is new to the battalion this year, was impressed with the work of the whole group, especially with the Academy's cadets.
"It was better than what I had expected it to be. We all worked hard and managed to remain on task. All the female cadets were in attendance, which made the event greater. We carried our battalion's reputation out well while taking care of the land," Phillips said.
Aloha Aina recycling drives are sponsored by the Kokua Hawaii Foundation as part of their 3Rs School Recycling Program. The foundation and partnered companies collaborate with student volunteers to collect computers, metals, household items, batteries and used cooking oils for recycling.
Senior Ye Eun Lee, a fourth year member of the battalion, was pleased by the efforts shown by the community.
Lee said, "Seeing the community come together and help preserve the land through recycling is always the best part when we hold these events. It's always been worth my time doing Aloha Aina."
About the Writer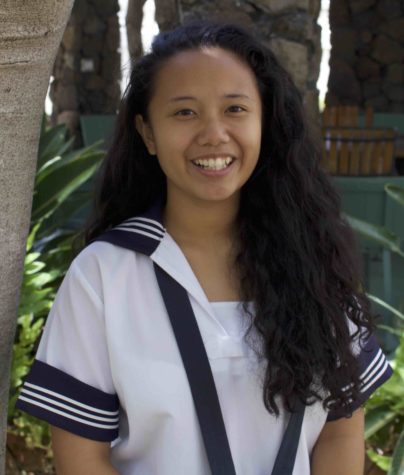 Ashley Marie Lardizabal, Webmaster, Reporter
Ashley Marie Lardizabal is a third-year Ka Leo reporter and a senior at the Academy. She is the webmaster of Ka Leo, co-captain of Lancer Robotics, as...