Junior participates in leadership forum for medicine
Janelle Medrano, Reporter
September 7, 2014
Hang on for a minute...we're trying to find some more stories you might like.
Junior Aileen Jornacion participated in the National Youth Leadership Forum (NYFL) for Medicine, a program which enables high school students to gain information about the fields of medicine and health care.
This program took place in 13 cities across the U.S., including San Francisco, where Jornacion stayed at the University of California at Berkeley from June 22 – 30.
Jornacion said, "I've always had an interest in the medical field but my knowledge about it had been limited. Going into my junior year, I decided to participate in this program because I wanted to have an idea of what it would be like to major in it."
At NYLF Medicine, Jornacion met graduate students who provided insight on how to successfully navigate the medical school application process and learned what she could expect from a typical first year in medical school.
Throughout this program, Jornacion was exposed to a wide variety of opportunities in medicine, considering other careers besides becoming a pediatrician.
Jornacion said, "There were many panels that included different people in medical careers. With each panel, I began to realize that there are other careers in medicine besides doctors. I learned that once finished with medical school, pharmacists have a less amount of time in residency than doctors, which would allow me to start working and earn money sooner.
"Also during NYLF, my group had the opportunity to visit the UC Berkeley of Optometry where I was able to get a first-hand experience of what optometrists do and understand why eyesight is so important to any human being. Listening to the stories and feedback from current optometry students in grad school definitely made me consider this career as an option."
The program proved useful for Jornacion who now knows more about what she wants to do after college.
Jornacion said, "Not only is this field time-consuming, but technology and medicine continuously update each year and participating in this program had taught me what it takes to be a part of the medical field."
About the Writer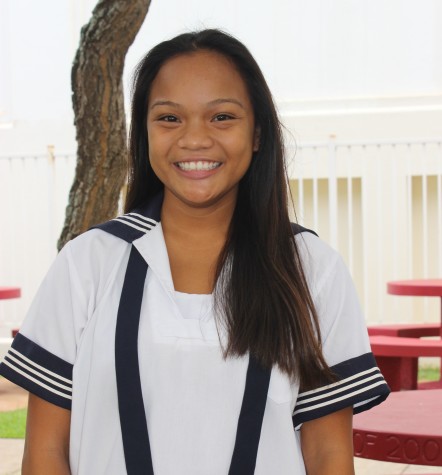 Janelle Medrano, Editor-in-Chief
Janelle Medrano is a senior and a third-year member of the Ka Leo staff. She enjoys dancing, hiking, snorkeling, and pogo-sticking. In her free time, Janelle...