Lancer team gains first place in Nene Jeopardy contest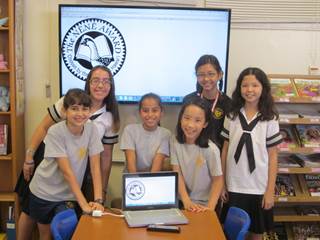 Lancer readers in grades 4-6 triumphed in the annual Nene Jeopardy, a competition that challenges students' knowledge about the 30 books nominated for the Nene Award.
The team consisted of fourth grader Kaily Sakai, fifth graders Prudence Eddy, Kylee Kamauoha-Phillips and Rylie Goto, and sixth graders Kate Ruiz and Alyse Glaser, team captain.
Librarian Laurel Oshiro, a member of the Nene Award committee, said, "The girls were chosen because they had read the most books. For one week, the girls met as a team and studied all the books during their lunch breaks."
The Lancer team competed against Pearl Harbor Elementary via videoconferencing, which lasted for about 30 minutes.
Lancers definitively defeated Pearl Harbor with a score 4,400 points to 1,400 points.
Sacred Hearts Academy will host the 51st Annual Nene Award ceremony in April to honor the book with the most votes by students in grades 4-6 across the state.
Sixty-six different schools with 8,000 students participate in the Nene competition every year.
About the Writer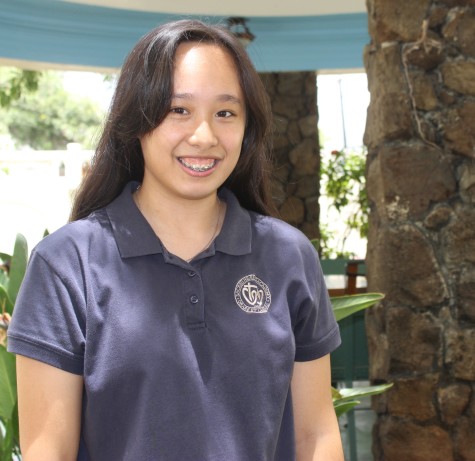 Mariko Galton, Entertainment Editor, Reporter
Mariko Galton is a junior and third-year member of Ka Leo. Outside of school, Mariko is part of Saint Louis School's JROTC program. In her free time,...