Lancer swimmers produce results at ILH championships
Mariko Galton, Reporter
February 18, 2015
Filed under Archive
Hang on for a minute...we're trying to find some more stories you might like.
Three Academy students and a relay team did an outstanding job at the ILH Championship swim meet qualifying for states beginning on Feb. 20.
Freshman LeGrand Pound took 1st place in the 100-yard freestyle with a time of 53.38 seconds. Pound also competed in the 200-yard relay and 200-yard freestyle where she placed 2nd in both. In the 400-freestyle relay, Pound placed 5th.
Senior Hallie Pound competed in the 500-yard relay and placed 5th. Pound also placed 7th in the 200-yard freestyle. In the 400-yard freestyle, Pound placed 5th.
Junior Olivia Higgins competed in the 50-yard freestyle and placed 21st.
The 200-yard relay team, composed of freshmen Julia Oehlers, Kaianalii Rosa-Grace, senior Hallie Pound and LeGrand Pound, will represent Sacred Hearts in that race.
States take place on Feb. 20 and 21 at the Central Oahu Regional Park pool.
About the Writer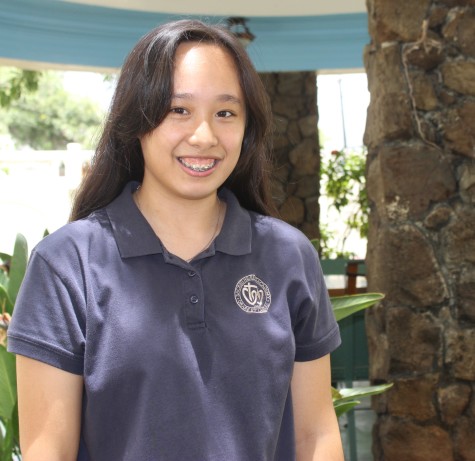 Mariko Galton, Entertainment Editor, Reporter
Mariko Galton is a junior and third-year member of Ka Leo. Outside of school, Mariko is part of Saint Louis School's JROTC program. In her free time,...