Sprinting towards new goals
Sophomores Angelina Lind and Julia Barona, who are track and field athletes, are getting a head start to their season by doing daily conditioning on the Sacred Hearts Academy campus. From weight training to speed and power,  students say that this is very helpful for their upcoming track season. 
Everyday after school, they go to the Academy's weight room to work out and condition. They condition for an hour and a half. They do weight drills on Monday, Wednesday and Friday; and speed and power drills on Tuesday and Thursday. They train with Coach Dave Panther after school everyday. They believe that this conditioning builds their strength and stamina, while also helping with gaining abilities to adapt in different environments. 
"I watch videos to help me with running techniques and breathing," Lind said. She feels physically prepared for her upcoming season. Lind agrees that she feels stronger. She is hoping to do more jumping this season, as she has always been a sprinter. Lind believes that it is important to physically prepare because her muscles will be warmed up when the season starts. She says that physically preparing will help her reach her goals for this season.
"I am not mentally prepared because every season is different," Lind said.
Sport Ottawa Research says, "Mental preparation is important because it prepares the mind to be focused and calm." Mental preparation, in Lind's case, will help her be more confident and motivated when she is on the field. 
"My quads feel way stronger than before," Barona said. For Barona, this is her first year doing track and field. "The preseason workouts help me burn calories and prepare for my first year of track," Barona said.  
Lind has been doing track and field for the past three years. Last year, she qualified for the state championships and participated in the four-by-four event. 
"I'm so excited for track. There are many more people joining this year," Lind said. She has been recruiting people to join the track team. So far, she has managed to recruit over 10 people to join this year.
"Track is fun. You get to meet new people and enjoy events with your friends," she said. Lind has met many people outside of the Academy while participating in track. 
For Barona, this is her second sport of the year. She is also a fall sport athlete who plays basketball for the Academy. Barona is aiming to only do field events this year. Field events include discus, shot put and hammer throw. Although she is nervous about her first year of track, she is feeling more confident with Lind's encouraging words.
With Lind's many fun experiences, she hopes that people will change their minds about track and field. She thinks that even if you are not confident in running, you can always work hard to become better.
View Comments(1)
About the Contributor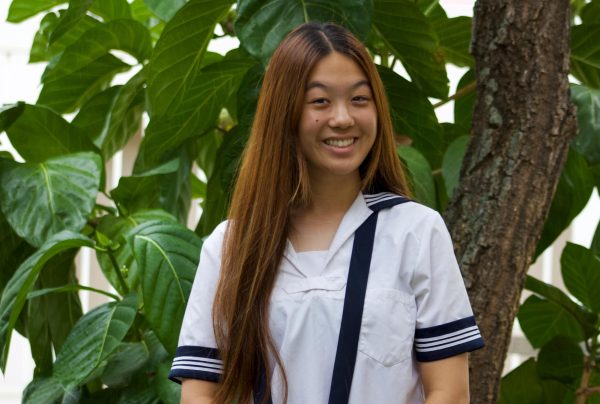 Danielle Woo, Reporter



Danielle is a second-year Journalism student and a junior at the Academy. She hopes to learn how to write creative stories and improve her writing...