Creativity and skills grow through performance classes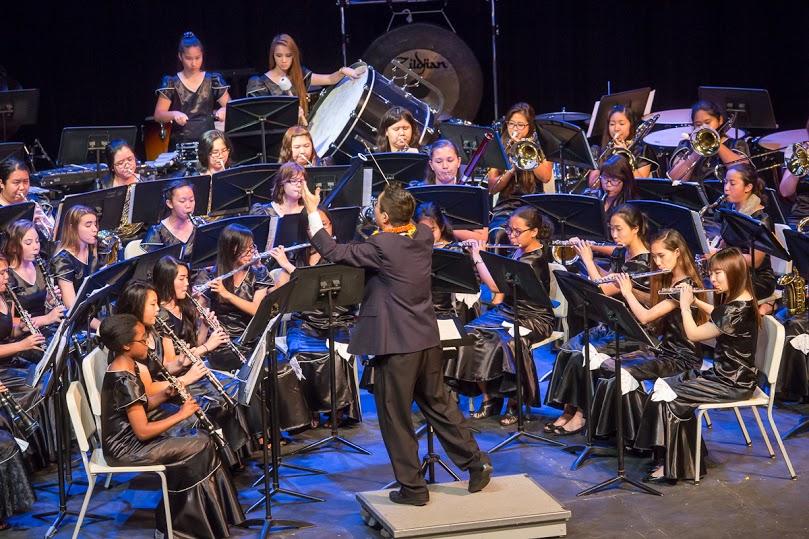 Sacred Hearts Academy has Performing Arts classes, including band, choir and dance, for almost all interested students.
In addition to learning performance skills, students also learn leadership skills, earn Physical Education (P.E.) credit or community service hours.
Band students can earn a quarter P.E. credit if they join the optional marching band. They can also obtain 62-64 community service hours.
The band program offers leadership in the form of section leaders, students who are in charge of helping other students who play the same instrument.
Senior Jaycie Tanaka has been in the band program for six years and is currently one of two section leaders of the percussion section.
"The percussion people. They make my life so much more interesting," Tanaka said when asked what she liked about band. "Everyone is like part of my other family."
Even if a student is not a section leader, the band has an audition system, which assigns students their music parts based on their playing ability. The process pushes students to do their best to land a higher chair.
Band students do not take exams. Their winter and aloha concerts substitute for written exams.
Choir, like band, also has section leaders. Instead of instruments, section leaders are in charge of different levels of singers including altos, sopranos and middles.
Choir offers a chance for one student to conduct the choir at a concert. Singers also have the chance to star in a solo part, which pushes more outgoing students to try their best to achieve the honor.
The choir program joins with the band program every two years for a trip to the mainland.
"In my eighth grade year, I went to Chicago," said junior Bonnie Chapman. "I joined [choir]  in seventh grade but skipped ninth grade. We sing songs in every language under the sun. These things are why I joined. I thought it would be fun and I enjoy singing."
The choir program also does not have exams. Their exams are their concerts.
In dance classes, students can gain up to one P.E. credit per year in addition to a performing arts credit.
"That's what I like about dance," said junior Marlo Nettel. "It gets me out of P.E."
Dance classes do not feature section leaders. The responsibility of dance is equally distributed among performers.
The Dance Department's exam system is split into two parts. The first part is the annual performances of "Nutcracker" in the fall semester and a second production in the spring.
Last year's 2015 spring performance was "Coppélia." The spring production changes annually.
The second part of exams is the student's performance in class where each dancer is critiqued on technique.
Another form of dance is hula. Hula classes consist of multiple levels, giving students the opportunity to mingle with upperclassmen and lowerclassmen, some better dancers and some not as experienced.
Performing Arts classes give students the opportunity to learn new skills, develop leadership and participate in public performances, real-life opportunities. Students must collaborate, cooperate and work toward a common goal.
About the Writer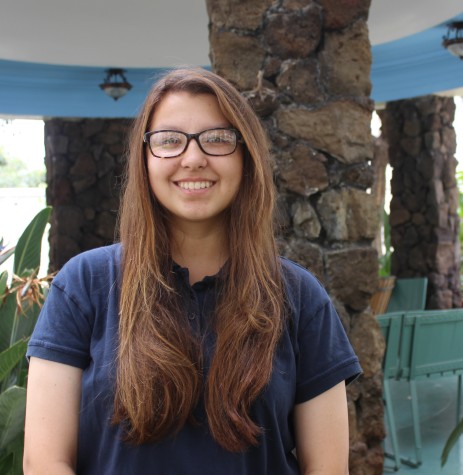 Zoierae Hill, Contributing Writer
Zoierae Hill is a second-year reporter for Ka Leo and a senior at the Academy. She enjoys going on adventures with her friends, listening to music and...