PAAC Club sends four students to WorldQuest Competition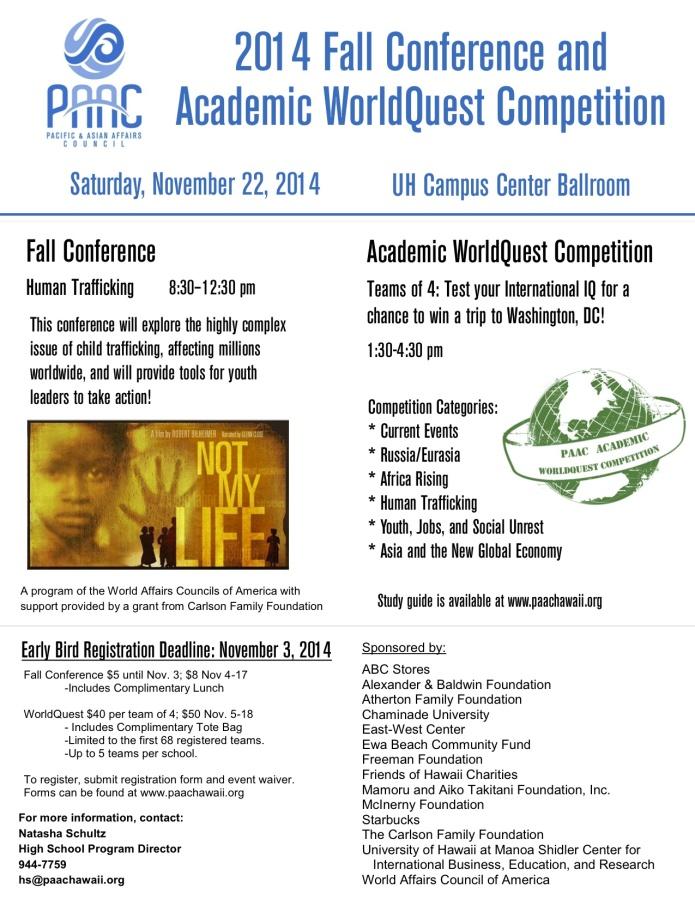 The Academy Pacific and Asian Affairs Council (PAAC) will participate in the 15th Annual PAAC Academic WorldQuest competition at the UH Manoa Campus Center Ballroom on Nov. 22.
Each school can sport a maximum of five teams, consisting of four students each. In all, 68  teams will compete in WorldQuest.
The Academy has participated in WorldQuest competitions for the past few years but will be going into competition this year with only one team of first-timers. Headed by club advisers Wendy Bowers and Kimberly Lauzon, members of the Academy's 2014 team are freshmen Jade Spallina and Taylor McKenzie and sophomores Megan Backus and Ashley Lardizabal.
The competing teams will be tested on six categories about international topics. Ten multiple choice questions will be given for each category and team members have one minute to confer and answer.
The six categories being covered in the competition are current events; Russia and Eurasia; Africa rising; human trafficking; the youth, jobs and social unrest; Asia and the new global economy.
A correct answer earns one point with no penalties for a wrong answer.
At the end, the team with the highest score will go on to the National WorldQuest competition in Washington, D.C., and represent the State of Hawaii.
About the Writer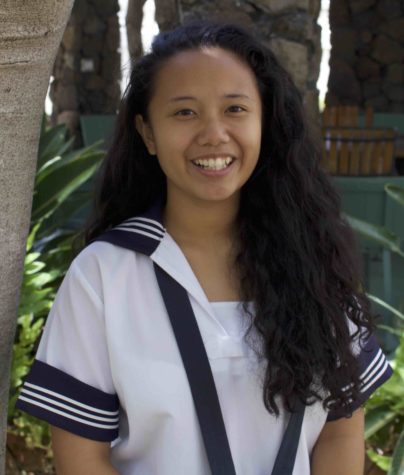 Ashley Marie Lardizabal, Webmaster, Reporter
Ashley Marie Lardizabal is a third-year Ka Leo reporter and a senior at the Academy. She is the webmaster of Ka Leo, co-captain of Lancer Robotics, as...