Ice Bucket Challenge raises awareness and funds for ALS

The latest trend in the news is the Ice Bucket Challenge, a fundraiser for the Amyotrophic Lateral Sclerosis (ALS) Foundation. The challenge is so popular it has raised close to $115 million since July.
The object of the challenge is to dump a bucket of iced water on someone's head to have people pledge money to the foundation. The bucket of water generates the same experience ALS patients feel when they have seizures.
Sophomore Kaycee Selga felt the pain of the challenge.
"The instant feeling you get when the coolness hits you is shocking. My heart felt like it had stopped beating. My head was aching and when I tried to stand up, I felt like collapsing," said Selga.
The rules and process of the challenge are simple. Those tagged to take the challenge must do so within 24 hours. If they don't, they must donate $100 to the ALS association.
Sophomore Elane Namoca said, "I don't think we absolutely have to do the challenge, but it would be nice to at least donate. Donating and participating help to either spread awareness or raise funds."
The challenge went viral when ALS patients themselves started to do the challenge. Since then, the trend has reached the attention of celebrities, the general public and most especially, teens on social media.
Namoca believes that the challenge's purpose is sometimes forgotten since lately it has been used for fun and games.
"[The challenge] is beneficial. It's a fun, but important, way of raising awareness but people should remember what the real reason of the challenge is."
The ALS Foundation has a web site at http://www.alsa.org/fight-als/ice-bucket-challenge.html.
About the Writer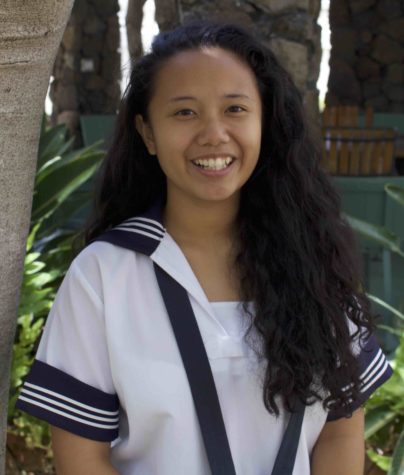 Ashley Marie Lardizabal, Webmaster, Reporter
Ashley Marie Lardizabal is a third-year Ka Leo reporter and a senior at the Academy. She is the webmaster of Ka Leo, co-captain of Lancer Robotics, as...