Student mural promotes fire prevention awareness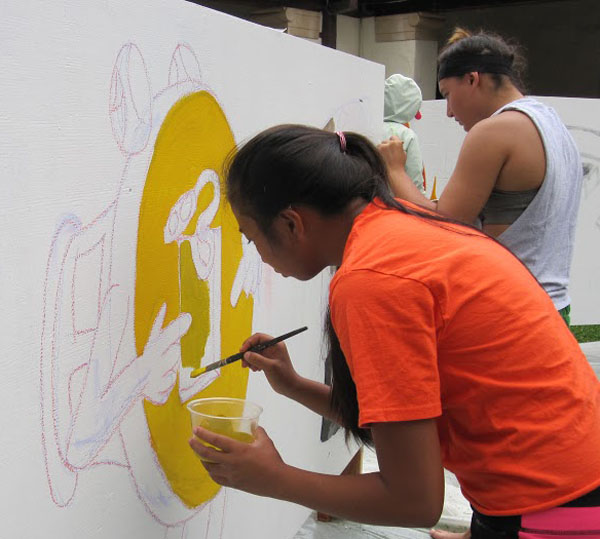 Five student artists collaborated in the Fire Prevention Mural Painting Event held at the Honolulu Museum of Art.
Junior Jessica Hanashiro and sophomore Kaycee Selga were paired as the high school team while third grader Callie Katsura and second graders Railey Baltunado and Ava Hipa made up the lower school team. Each team created a mural supporting this year's theme, "Working Smoke Alarms Save Lives."
The event was hosted by the Honolulu Fire Department (HFD) in preparation for Fire Prevention Week, which runs from Oct. 5 to 11.
Selga said, "This event came at the right time in light of the Makakilo brush fire. It reminds people that their safety could depend on a smoke alarm warning them to evacuate."
Working with the five students was art teacher, Kaycie Baltunado, who had participated in last year's event. Baltunado hoped the event helps students gain awareness of fire prevention.
"I want the girls to know what goes on in the world. By having them paint the mural, it enhances the students' knowledge of how crucial fire prevention is within their house and community."
The opportunity was effective in educating Katsura who participated in the event for the first time.
Katsura said, "It's sad [to know] that people die in fires. Especially since they didn't live their full lives yet. Smoke alarms were invented so we could get away from fires, so we should use them.
"I wasn't excited to do the work but when I started working I had more fun than I thought I would have. I was learning and having fun at the same time," said Katsura.
This is the second year that the Academy has participated in the event. It was also Selga's second year of helping to create the mural.
"I enjoyed painting even though I got dirty. I could be creative and do whatever I wanted to. I was happy working with the other students," Selga said. "though my favorite part was when I saw the outcome, knowing that it was worth my time and effort."
The creations of the five will be on display at the Kaimuki fire station and Honolulu Fire Department headquarters in downtown Honolulu.
Baltunado said, "Because they do go up on display in urban areas, not only will the people see the art but also realize that if kids can practice fire safety, they should too."
About the Writer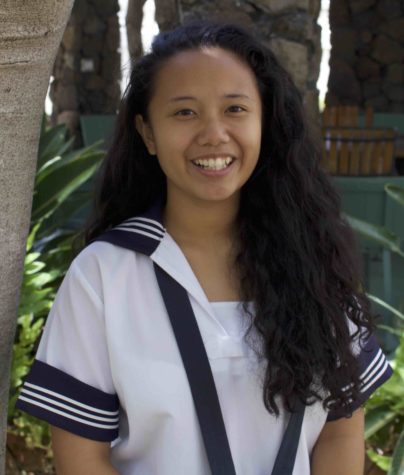 Ashley Marie Lardizabal, Webmaster, Reporter
Ashley Marie Lardizabal is a third-year Ka Leo reporter and a senior at the Academy. She is the webmaster of Ka Leo, co-captain of Lancer Robotics, as...