Marching for life at pro-life rally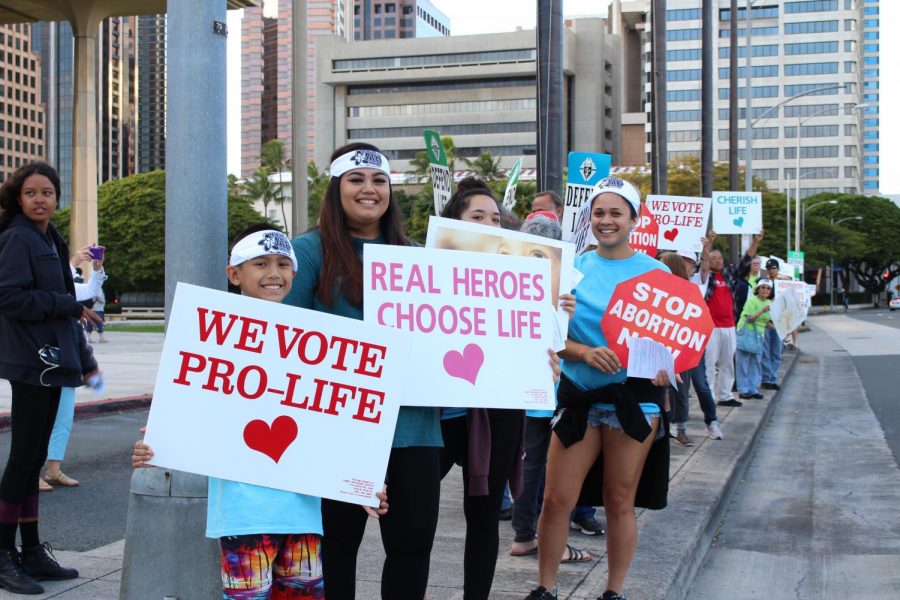 Protesters gathered at the Hawaii State Capitol on Jan. 22 to participate in the annual March for Life. The march gave protesters the opportunity to voice their opinions on the practice and legality of abortion.
"It (was) a thrilling experience to partake in this event," Sacred Hearts Academy junior Rin Inuzuka said. "It was very heartwarming to see people of all ages and background (come together) and advocate for such a cause."
The theme for this year's march was, "Embrace them, not destroy them." Signs reading, "We love pro-life" and "Cherish life," were scattered throughout the Capitol.
The controversial topic regarding abortion was first sparked 45 years ago when the court case Roe vs. Wade ruled in favor of abortion.
The case took three years to conclude, and since the court ruled in Roe's favor, pro-life activists have been protesting. The marches began in Washington D.C. following the court and has since spread throughout the country. Hawaii joined the movement two years ago.
The rally started at 3 p.m. and finished at 9 p.m. Events that occurred throughout the day included, a live performance by Academy sophomore Rachel Faith Javier and a speech from Bishop Larry Silva.
In her speech, Javier said, "I feel that we need to speak up for life, especially (for) those that do not have a voice."
About the Writer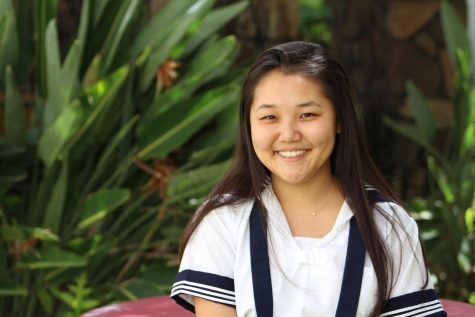 Grace Kim, Reporter
Grace Kim is currently a junior at Sacred Hearts Academy and a first-year Journalism student. In her free time, she enjoys going out with friends, listening...