Major Motivators Of The Great Aloha Run
Hang on for a minute...we're trying to find some more stories you might like.
Thousands gathered for the Great Aloha Run during President's Day weekend. This included more than 100 Sacred Hearts Academy Lancers.
And while many of those participants had trained countless hours for the event, I did quite the opposite. This was my first time not only taking part in the 8-mile race but also doing a marathon. The course stretched from Aloha Tower Marketplace to Aloha Stadium.
That's why "nervous" would be the perfect word to describe my feelings that morning. I didn't do anything to prepare nor did I eat breakfast. But I was ready to take on the load of pain that would come afterwards.
With the sound of a gunshot, signaling the start of the marathon, everyone slowly crossed the start line. Initially, my friends and I decided to walk and take pictures, as opposed to worry about our finish time. However, we soon abandoned that strategy upon realizing those moms with strollers were way ahead of us.
Our biggest motivator, however, came from the people surrounding us; no, not from the ones cheering along the sidewalks but rather the ones running or walking right besides us. We first encountered a 98-year-old woman, who was being pushed on a wheelchair with two shiny balloons floating above her, boasting her age: "98."
It didn't take long for her to disappear from sight. She was sure on a mission!
Next, we came upon an adorable dog snuggled inside of its owner's backpack. In order to continue viewing this lovable sight, we needed to persevere and maintain our speed. Unfortunately, the owner paused at one of the portable toilet stops. We eventually saw that cute dog again but quickly lost sight of it.
And just as we were losing hope, a man carrying a cross strutted by us. He was the inspiration we needed. We jokingly encouraged each other on, saying that "Jesus was the way" (to the finish line, that is).
The most memorable participant, and perhaps our biggest motivator, was the old man in the blue shorts. Throughout the marathon, we remained at about the same pace as him. He eventually stopped at one of the portable toilets, which sent a rush of happiness through us–boosting my friends and I closer to the finish. We were about to beat someone to the finish!
And just when we thought we would actually overtake someone, a figure in blue shorts–as if dancing in my peripheral–told me otherwise. He crept up closer and closer, but we were determined. With the finish line just ahead of us, we sprinted passed the man in the blue shorts and across the finish line.
In the end, I was exhausted but proud to take part in something so healthful. Next year, I plan to start jogging in order to beat this year's time. I also look forward to many more marathons to come.
About the Contributors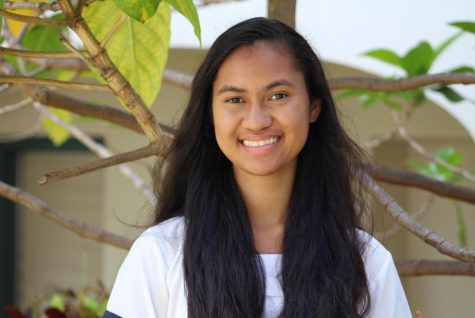 Martha Nicholas, Media Editor, Reporter
Martha Nicholas is a third-year Journalism student in her Senior year. Being a student journalist means being the school's messenger. It's a journalist's...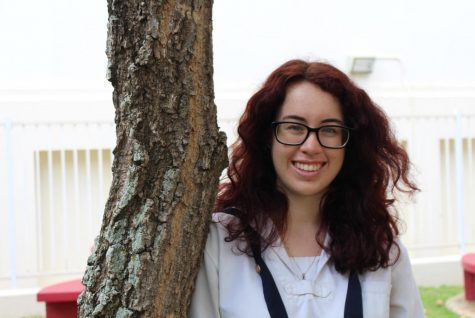 Taylor McKenzie, Webmaster, Reporter
Taylor McKenzie is currently a senior and a second-year Journalism student. She is the Vice President of Student Council, President of PAAC Club, member...