Faith and friendships from afar
During the summer, students of the Sacred Hearts Academy Living in Faith Experiences (LIFE) Team brought their Lancer values to Occidental, Calif. They collaborated with other schools to share an experience of faith and building Marianist communities together. 
Upon arriving at the camp, Academy students took a step back from the world outside by surrendering their technological devices to moderators and focusing on the community in front of them, deep within the Northern California woods. Despite the program taking a halt due to the COVID-19 pandemic, this year brought Academy students to an in-person experience with about 40 other attendants.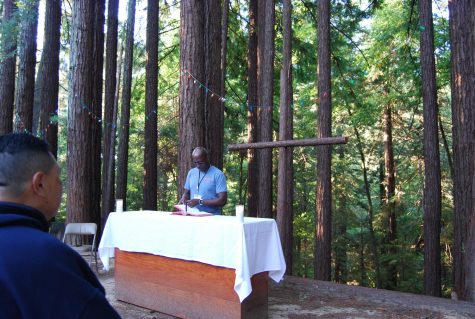 "I have never felt so at peace before. It genuinely felt like the world stopped. No matter how hard I try, I can't replicate that feeling nor can I fully describe the moment. You truly had to be there to understand," said senior and LIFE Team member Samantha Europa. 
The students who attended the LIFE retreat were exposed to the common practices of Marianst living, which include praying together, going to Mass, reflecting on their vocations and engaging in outdoor activities. The LIFE members took part in a number of events such as, hiking, swimming, volleyball and a numerous amount of icebreakers. Amidst all the engaging activities, Academy senior Rory Redila shares that, "There were definitely a lot of fun memories, but my favorite would probably be our cabin (ones) because everyone would come in, and we would talk all night."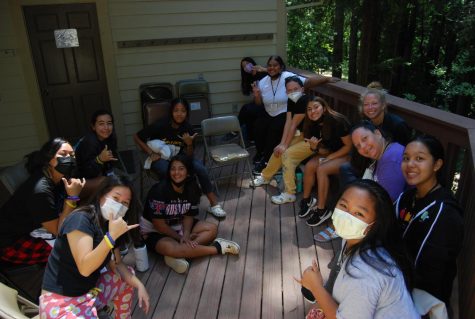 Jack Bryan, a student who attended the retreat from St. Louis Missouri, shared that he enjoyed activities such as basketball and energizer activities. Bryan said that his experience brought a cultural shift in the way he saw the idea of community, as well as the people within it. 
"It was interesting to see and get insight from basically a different culture from where I am," he said. "From the midwest, it really is a big culture change." 
Even though students were from different sides of the country, and what seemed like different worlds, Bryan said they were still able to connect. 
"I would say my experience on LIFE definitely changed my vision on what a community should be, seeing people so honest, open (and) genuine with people they had never met before was really nice," he said.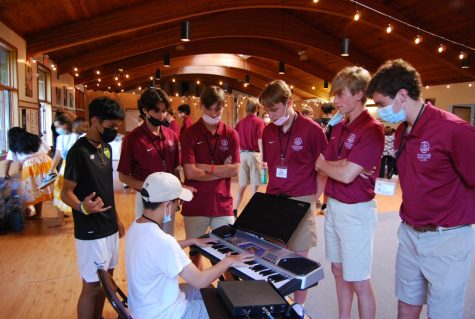 Jameson Datoc, an attendant from San Francisco, shares, "These experiences are more than having a great time, it's about changing each other's lives for the better." 
Datoc said that his experience with Academy students has changed the way he operates within his school community. 
"The constant hugs, smiles and happiness all around radiates the room," he said. "Now our LIFE team started to apply it to our lives by showing this welcoming and compassionate aspect to everyone at our school."
One of the main points students emphasized in what created a positive experience was their ability to disconnect from modern technology. 
"I think that was the best thing (so) that we could get away from the world," Redila said.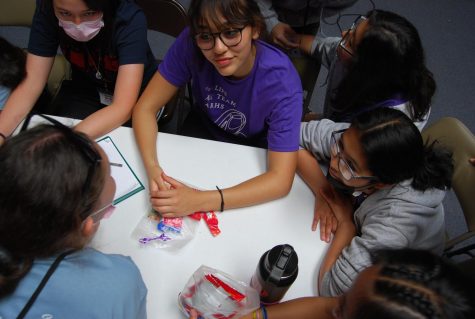 In order to engage beyond surface-level conversations, students were exposed to topics that centered around their purpose and place in the world. 
Joshua Antopina, an attendee from Hawaii shared, "Every topic we had was very impactful to me, and it also created a bond for my small group. It was hard to choose what was a fun part because the whole retreat was fun." 
According to these students, the memories and experiences made at the retreat are a stronghold bond that keep students from the schools connected over hundreds, or even thousands, of miles. Redila and Europa stay in contact with their peers overseas via text messaging and Snapchat. 
The Marianist Charisms are faith and community based, ranging from the simplicity found within building a community to the depth of exploring faith.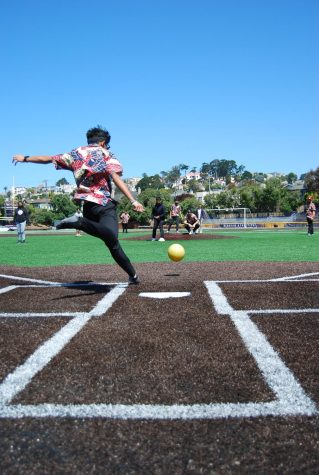 "It's very important to use the Marianist charisms in my life because it helps me formulate who I want to be in life and helps me adjust in any situation," Datoc said.
Despite Academy students having returned from their experience, their journey is not over. Students who attended the retreat consider these lifelong connections made, as well as lessons learned to be something that remains in them and fostered in their school community. For the time being, the former retreatants hope to implement ideas and practices on the LIFE trip within their own schools in order to uphold the meaningful experience that has been brought to them. 
"If I could take the bond I created with everyone from all the different schools and bring that back to (the Academy), I would," Europa said. "The experience of LIFE is how I want to model our school community." 
In a similar way, Bryan shares that he considers the community built to be a family because "we're all related to this one aspect we have of faith."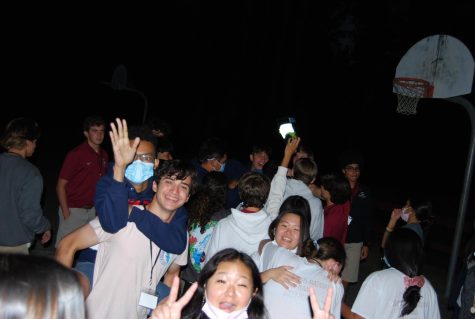 View Comments(1)
About the Contributor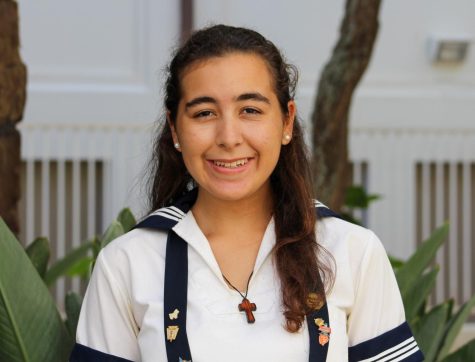 Emily Trueba, Reporter
Emily is a first-year journalism student and a senior at the Academy. She hopes to be able to find connections within the Sacred Hearts community to the...