Club Captures: S Club & Lancers Keep It Reel
A school is a place where students can find others who have common interests and hobbies. Many turn to clubs, and at Sacred Hearts Academy, there are more than 30 clubs for students to join this year. From volunteering to making fun videos, this is the first part of a series featuring clubs on campus.
Soroptimist Club
The Soroptimist Club's, or S Club's, main goal is to provide students with opportunities to earn community service hours and to feel empowered by the work they do.
"S Club's mission is to elevate the status of women and girls," counselor and club adviser Cleo Eubanks said. "It is a service-oriented club that focuses on issues facing women and girls." 
Through this club, which is more than 100 years old, students have the ability to volunteer at events on campus and in the community. 
"The club's main focus is to empower women in service opportunities," Academy senior and club president Rory Redila said. "Because sometimes women doubt themselves." 
Eubanks says that time is one of the biggest challenges the club faces.
"There is so much to do to help the community," she said. "Choosing community agencies to partner with is challenging since there is so much need, then getting S Club members to volunteer is a challenge since students today are busy with other things."
For more information on this club, visit its Instagram page @shasoroptomistclub or email Eubanks at ceubanks@sacredhearts.org.
Lancers Keep It Reel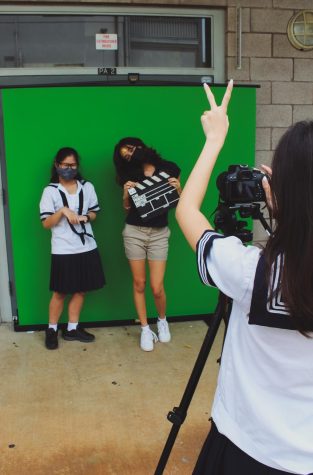 Lancers Keep It Reel (LKIR) provides hands-on opportunities to students interested in media. These include working with professional cameras and software, meeting professionals from the industry, and touring local production sets.
"I created this club because I have always had a lot of interest in my Video Productions and Journalism classes," teacher and club adviser Alyssa Myers said. "The club is a nice way to reach more students from middle to high school, allowing them to explore media outside of the classroom and on their own time. "
Freshman and club president Keira Wheeler, her interest in media started from a young age.
"I grew up with people in the production section of humanity," Wheeler said. "I grew up acting my entire life, questioning how everything looks on the other side of the camera."  
The club plans to host movie nights, as well as provide opportunities to compete in contests, such as T.C. Ching and Olelo. Members also participate in community media programs, such as the Hawaii International Film Festival (HIFF) and PBS Hawaii's "Hiki No" program. Wheeler is currently working on a project featuring the school's BIONIC Lancer Team, a peer-led support group. It will air on PBS later this year.
"One challenge was forming the club and planning for the club fair at the start of the school year, when everyone was still settling into their classes and school schedules," Myers said.  Wheeler agrees with the difficulty of last-minute club fair preparation. Despite the obstacle, they had a successful turnout. More than 20 students joined.
For more information on the LKIR Club, visit its Instagram @lancerskeepitREEL or email Myers at amyers@sacredhearts.org.
Leave a Comment
About the Contributor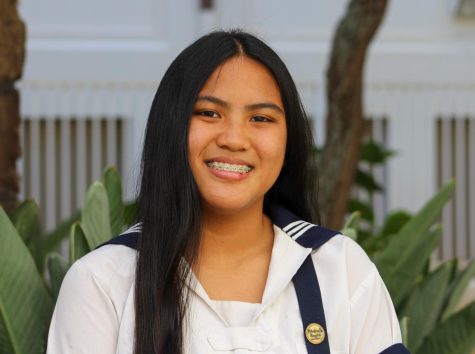 Gennellea Amasol, Reporter
Gennellea is a first-year journalism student and a sophomore at the Academy. She hopes to improve her writing skills and her ability to talk to others....