How a gap year inspired a successful business
Who knew a video game could inspire the start of a successful business like it did for California college student Maile Yamada. The idea for KonaKineDesigns (KKD) came after hours of playing Animal Crossing, a game in which players buy, trade and sell things. 
"I really got into Animal Crossing in the beginning of quarantine, and I got into 'Nookazon,' which is a trading, selling, buying type of game for Animal Crossing," Yamada said. "That's where the business aspect came into it, and I really enjoyed it, so I decided to start my own business." 
Today, her embroidered clothing company thrives. The 19-year-old embroiders hoodies, beanies and her newest addition: tote bags. After she gets a design whether, it's hand-drawn or provided by a customer, Yamada digitizes it and lets her machines take care of the rest. 
Although her customers are from all over the country, Yamada has been running her business from her home. She accomplishes all of this while also being a full-time college student at Glendale Community College. 
"It's pretty difficult, but I've gotten used to it," Yamada said. "I wake up, and I'll do Zoom classes and then training. After training, when I come home, I'll finish up any homework. Nighttime is normally when I'll do my embroidery and all my orders (and) any prep work for my business."
Yamada had no prior knowledge in running a business. She said that starting one happened unexpectedly during her gap year after high school. KKD began as a hobby that included creating stickers and face masks.
"It was a complete blank slate. I had to start from scratch. I had to learn from videos online," said Yamada, referring to tutorials on digitizing for her embroidery.
Though KKD is mostly run by Yamada, she has help from her family. Her older sisters, Tiffany and Karina Kho, serve as the company's designated photographer and product model.
"KonaKineDesigns was the first product I shot, and I really loved it," Tiffany Kho said. "Even when (Maile) got the studio, I loved it even more because it felt like I was a little more professional."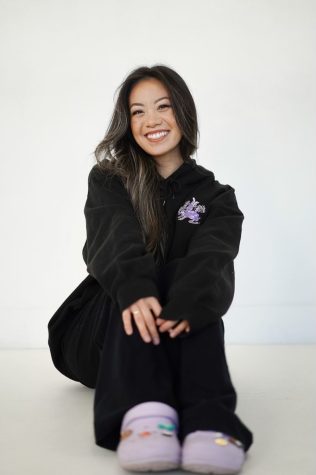 Having the support of family also cuts down financial costs.
"I think Karina really supports being the model," she said. "Maile doesn't have to spend money paying other people or doing that all on her own."
There are no current plans to expand into an in-store business. Yamada said that she wants to focus on pursuing a job in the business and marketing industries first, while still maintaining KKD as a pursuit on the side. 
"I'm very proud of her for all that she's accomplished," Tiffany Kho said. "Not just with this business but (with) the woman she's growing into." 
Leave a Comment
About the Contributor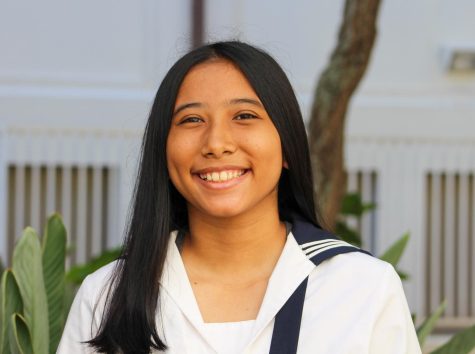 Jaime Tumbaga, Reporter
Jaime is a third-year journalism student and a junior at the Academy. This year in journalism, she hopes to learn how to connect with her peers and tell...