You got mail! Digital letters from abroad
You got mail! Many students doing distance learning have been confined to the four corners of their home. With communication between classmates limited to text chats and breakout rooms, making new friends in this new digital school environment has proven to be more difficult. 
For some Japanese language students at Sacred Hearts Academy, however, an online opportunity has connected them with high school students from across the Pacific. 
During a six-month exchange, students practiced Japanese language skills, such as reading, writing and speaking, while also forming digital connections with Japanese high school students. The COVID-19 pandemic has limited contact with the outside world, but despite this, "digital letters" were still able to reach the recipient thousands of miles away. Showing that, with technology, new friendships transcending distance and language can be formed.
Academy language teacher Nami Shibuya Grafia, better known to students as "Nami Sensei," said that in some ways, the pandemic has advanced the program for international communication.
"We are kind of lucky…the COVID-19 situation created a better environment for international communication by technology," she said. 
Kizuna Across Cultures' program Global Classmates is "an online language and cultural exchange program that connects high school students studying Japanese in the U.S. and English in Japan," according to kacultures.org. 
Through this exchange, students have the opportunity to become "classmates" with their peers in Japan. This is done through exchanging messages, photos and video chats discussing topics varying from their favorite food to recommended sight-seeing attractions. Students are encouraged to exchange cultural lessons, all without needing to travel. 
Nami Sensei said that being exposed to native Japanese speakers their age helped her students' language and comprehension skills improve significantly. 
"Their processing speed got faster," she said, and when students were posting prompt responses, they finished "way faster than when we started." Nami Sensei believes that through having more casual communications, the students "got more comfortable talking to each other using different languages.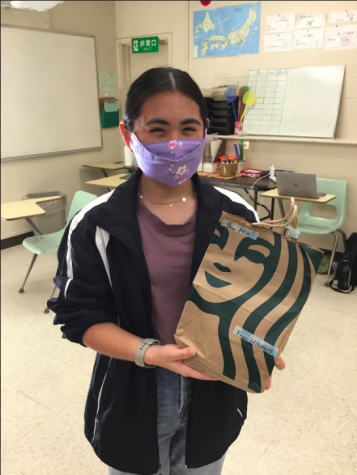 Mia Kamisato, a sophomore in Honors Japanese 3, has also seen positive growth in her reading and writing
skills. Kamisato said that her communication improved.
"I had to write posts in English and Japanese, which was very helpful because I also got to read the translations," she said. 
Anri Noriguchi, a current second-year in Japanese high school, began learning English in the first grade. Noriguchi said she doesn't remember much from her early classes, except that she was an "absolute beginner" starting with the English alphabet. She began studying English daily just three years ago.
Noriguchi said that she was able to get a better grasp through talking with fluent speakers her age. She notes that Japanese students "always learn English from textbooks," but "through communicating with native speakers, I can touch real (natural) English." 
Both Kamisato and Noriguchi shared the experience of learning slang and idioms from their global classmates. Noriguchi said it is why she "love(s) talking with native speakers." 
Students participating in this program also had the opportunity to Zoom call each other's classes and get a feel of what native speakers sound like.   
Noriguchi said her experience was memorable. 
"Before talking with her, I was a little nervous because I was not sure if my English was being understood," she said. "However, my partner listened to me talk earnestly and gave me warm reactions. I was really moved, and I want to appreciate her."
She also describes some of her difficulties. 
"Sometimes I couldn't understand what they were saying, and I didn't have any courage to ask," she said. "Then, I answered some questions without understanding. I think I should have asked." 
Students were also able to showcase their own culture through an "omiyage exchange." An omiyage is a souvenir or gift one gives to friends, family and co-workers after returning home from a trip. Giving someone special omiyage is an "expression of aloha, a way of showing gratitude and goodwill," according to Omiyage: A Japanese expression of aloha.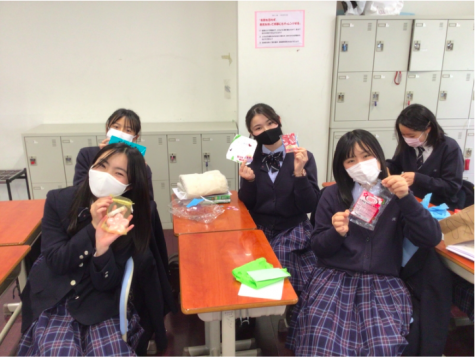 Beyond just language learning and cultural exchanges, students were prepared for what the global workforce may be like. 
Nami Sensei believes that international communication opens up different values in our mind.  
"Talking to Japanese students who are from different cultures makes us realize there is a variety in thinking and doing things," she said. Thus, experiencing those different ways of thinking and approaches, in general, are very important.
Nami Sensei observes that the most important aspect about the global workforce is having patience and acceptance. 
"If we don't have enough patience to accept differences, it is going to create conflict. To build patience that's probably the most important aspect of this program," Nami Sensei said. 
Leave a Comment
About the Contributor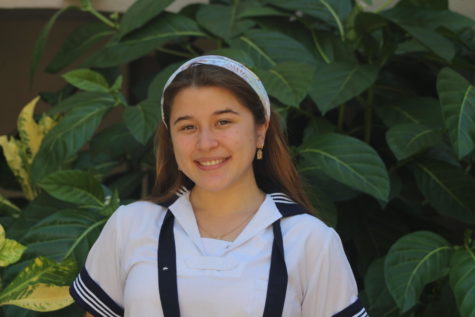 Ella blu Pakele, Reporter
Ella blu Pakele is a third-year Journalism student in her senior year. During her free time, she enjoys reading, trying new recipes, and going to the...